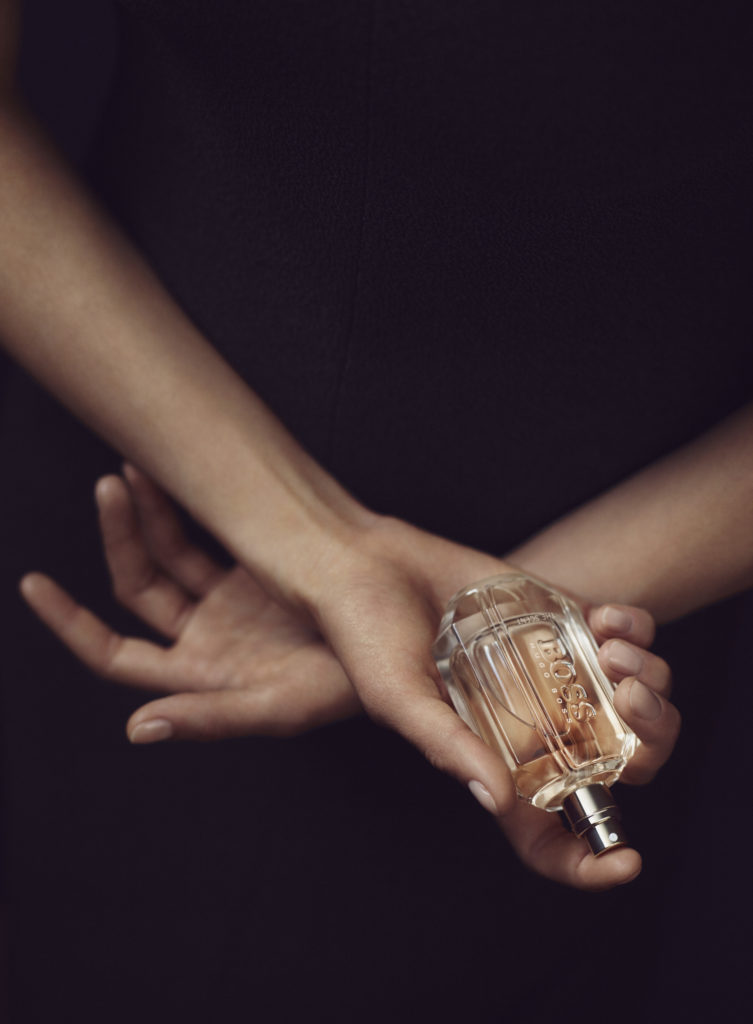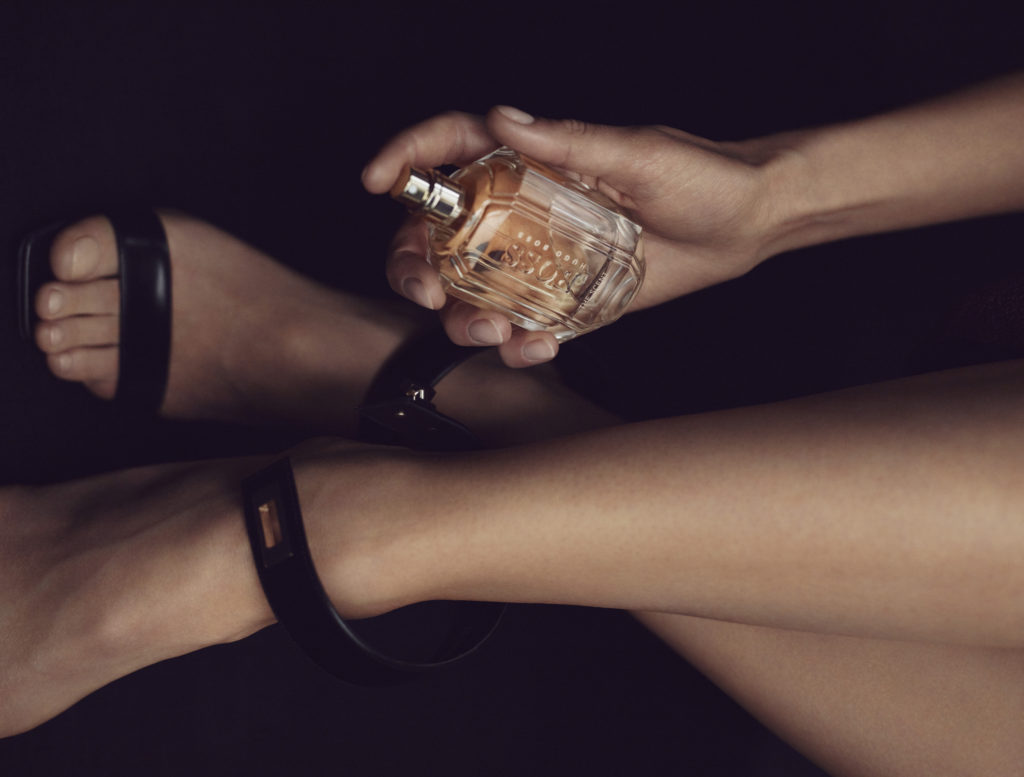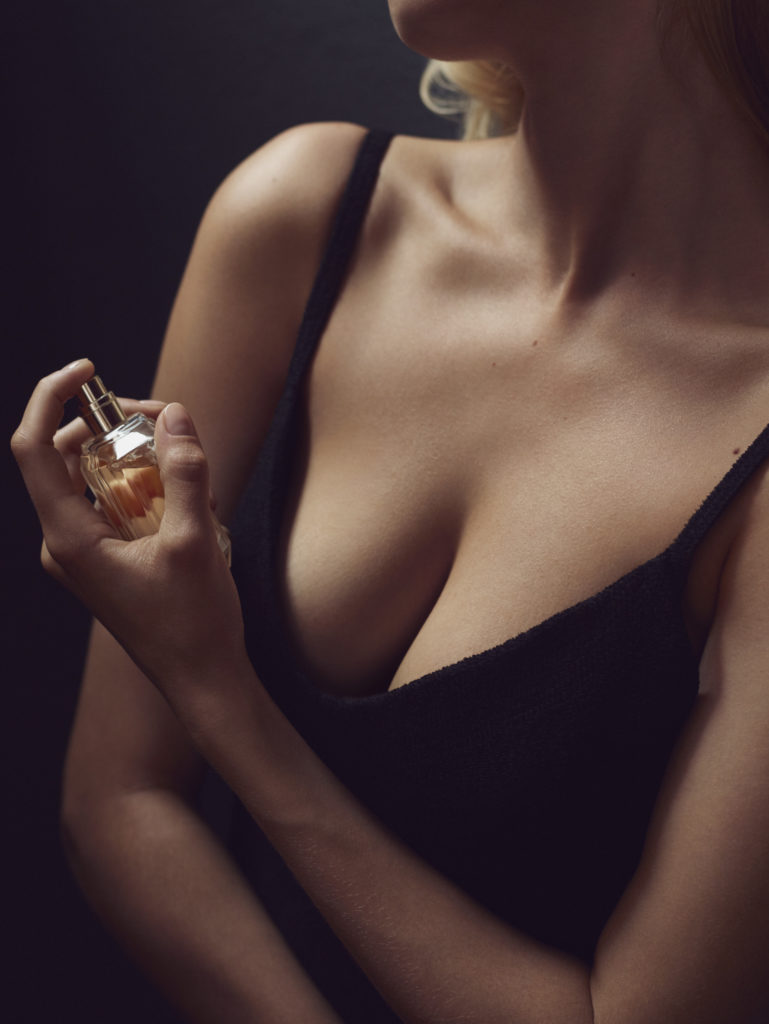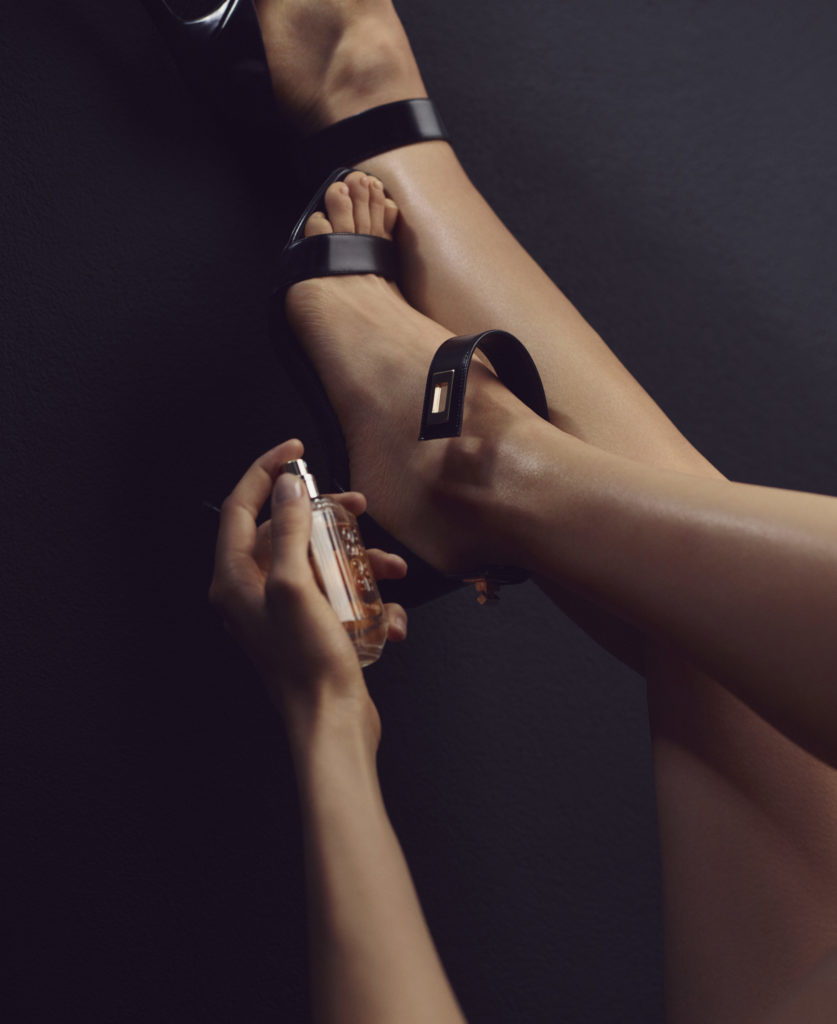 If you are applying a fragrance you want to feel good and others should notice it otherwise its a waste of time and money. Perfume can have a powerful effect on your confidence and mood so it should work to its maxim.
Pulse points, or anywhere you can find a heartbeat are traditionally recommended as spots to apply a fragrance on. The majority of those physical locations are linked with kissing potential and therefore loaded with a certain seduction level. These points include for example the base of the throat, the inside of the wrists and the decollate, making the fragrance narrative both logical and utterly romantic with her code.
Christmas is probably the best season of the year to give away a little scented bottle. We can highly recommend the Hugo Boss The Scent fragrance for her (seen in these pictures) and him. Both offer the right amount of seduction and feel-good-mood you are instantly hocked.