Alice Williamson, born in the UK, is currently working as a ballet dancer with the Staatsballett Berlin. With her creativity and her bright personality she has captured our hearts and our love for fun dancing skirts.
Besides working as a dancer she runs her own ballet-skirt-producing-company called Designed by Alice. Beautiful colours, delicate chosen fabrics and with an eye for details Alice crafts these pretty dance wear pieces.
We therefore have decided to include this creative bird into our MC Talk and asked her our six questions.
First things first. When you were a child what did you dream of being?
I dreamt of being a lot of things, I dreamt and imagined alot in general!
What do you always take with you when you travel?
Pen and paper, sticky tape, sissors and lots of books to read and a camera.
What is your favorite spot on earth?
I am not sure I have found it yet: at least that's my excuse to keep exploring. I dream of elemental skypes, moody skys, and intriguing flora and fauna. Places to loose yourself to old stories and reimagine your own.
What is one thing left on your bucket list?
Only one thing?! I want to swim with the fish off the great barrier reef.
What is your favorite indulgence?
Time to make my more impractical imaginings… like tiny bears, jointed creatures, miniature dolls.
What is your ingredient for a happy life?
Dance!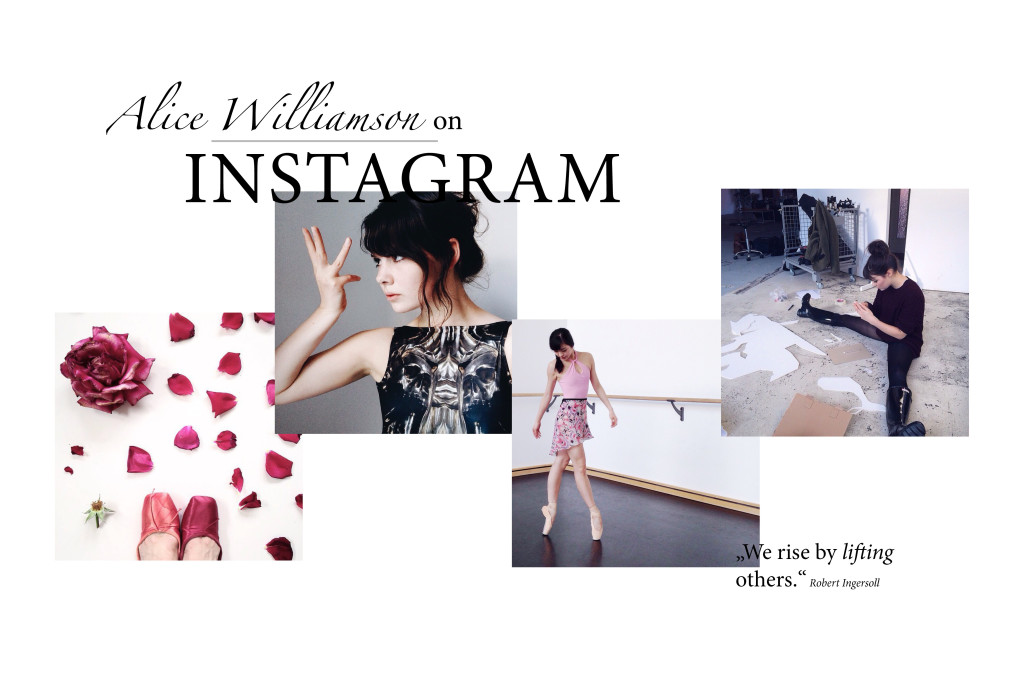 Follow Alice on Instagram
Picture at the top by Diana Patient / Facebook and Instagram