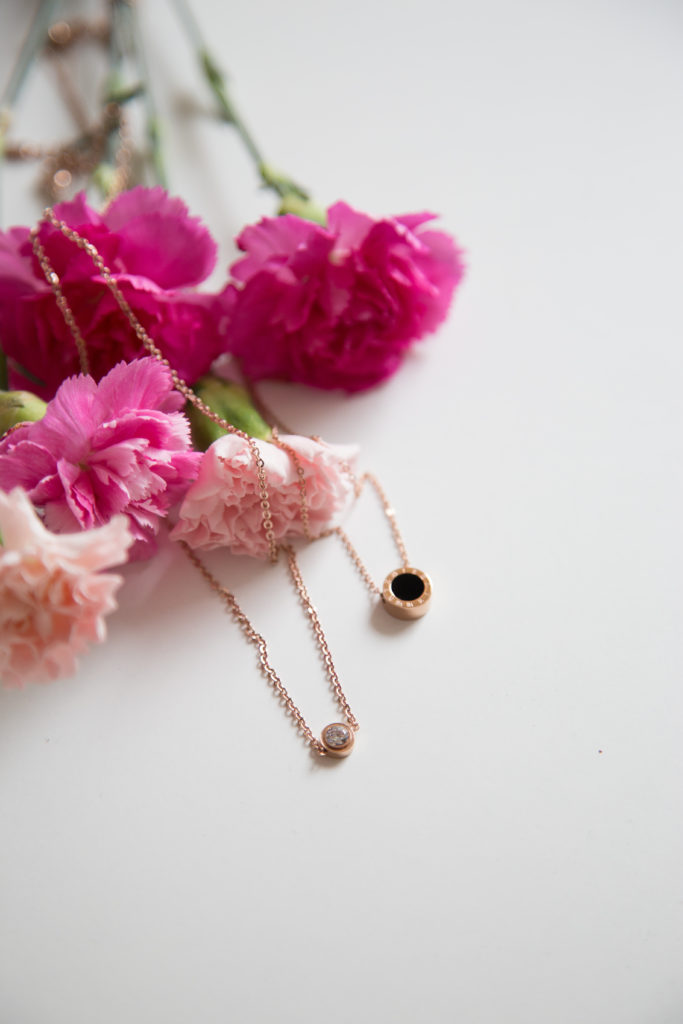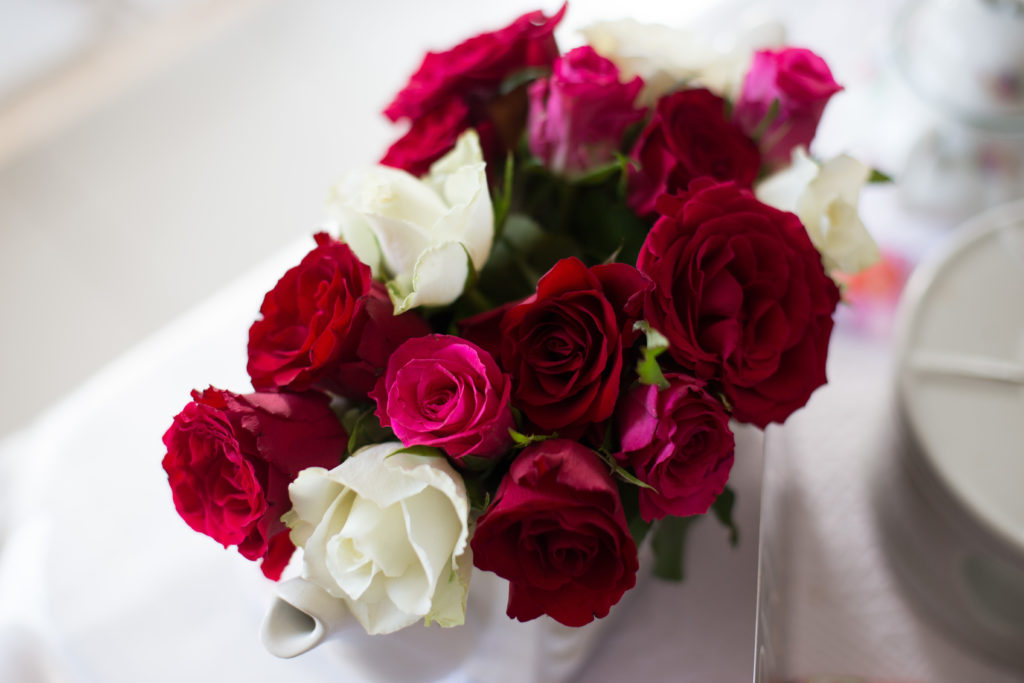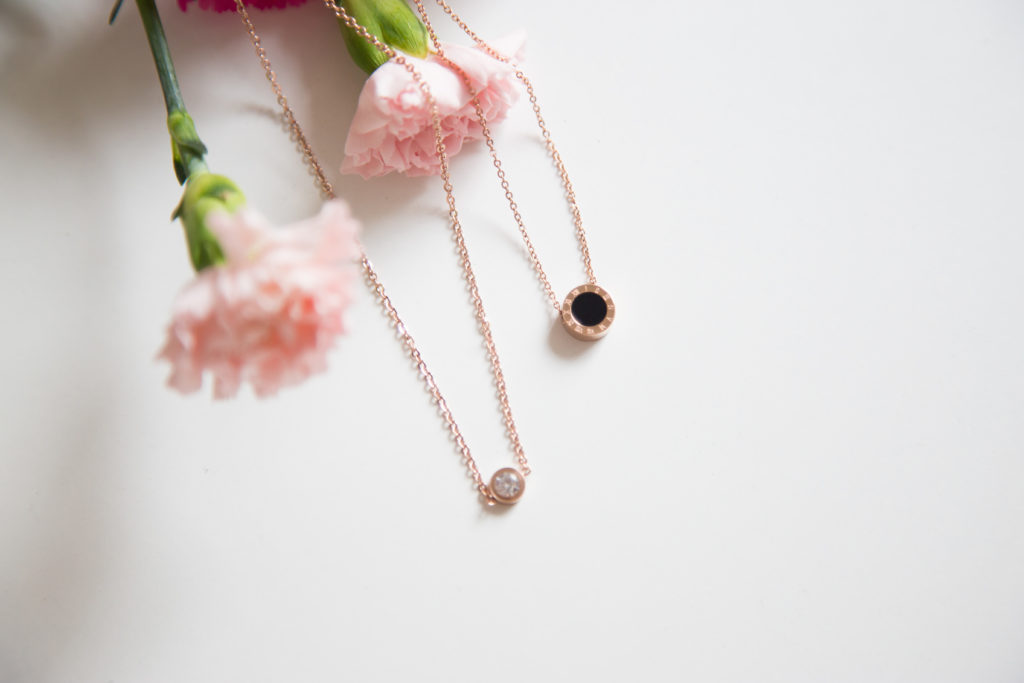 When it comes to jewelry we both like to wear statement necklaces just from time to time. But on a daily basis we would always stick to delicate pieces such as these necklaces by Happiness Boutique.
Statement necklaces are great for special occasions but wearing them a whole day just seems so heavy that in the end of a day you are happy to take them off again.
Here you can shop the two necklaces shown in the pictures above: The Golden One Necklace / The Time Is Now Rose Gold Delicate Necklace ! And guess what – you get 10% discount by adding the code midnightcouture at the checkout. 
Shop similar pieces here


In cooperation with Happiness Boutique