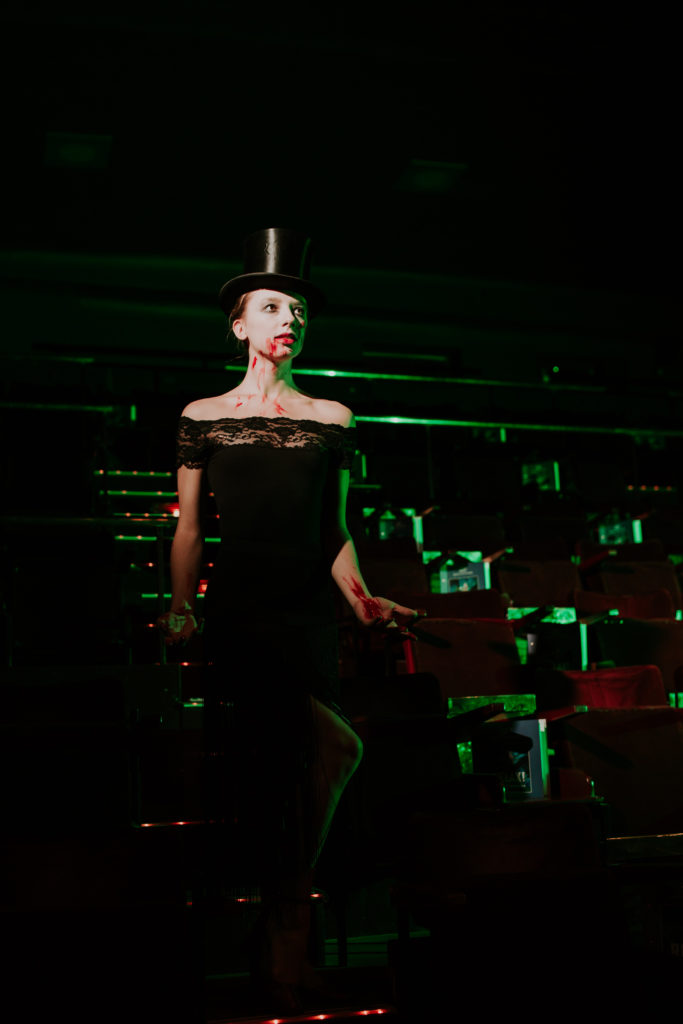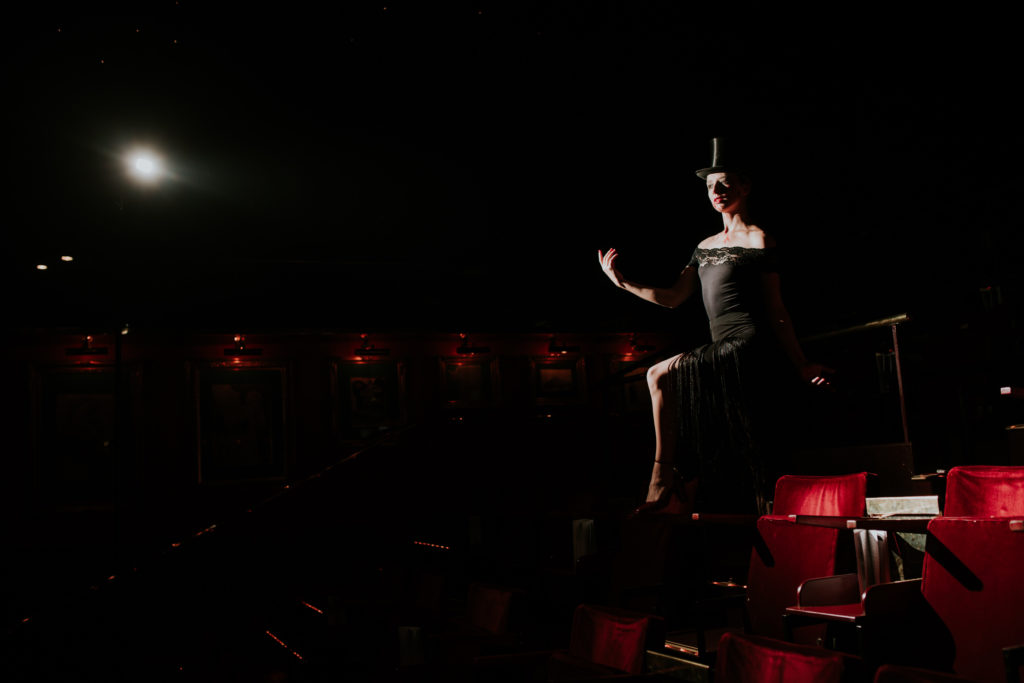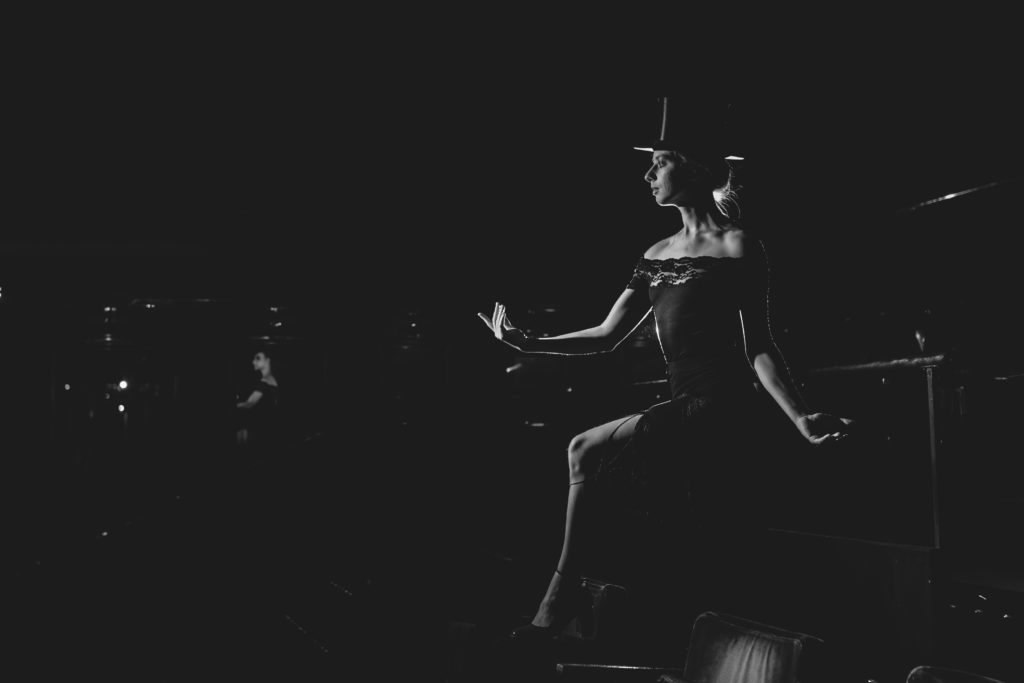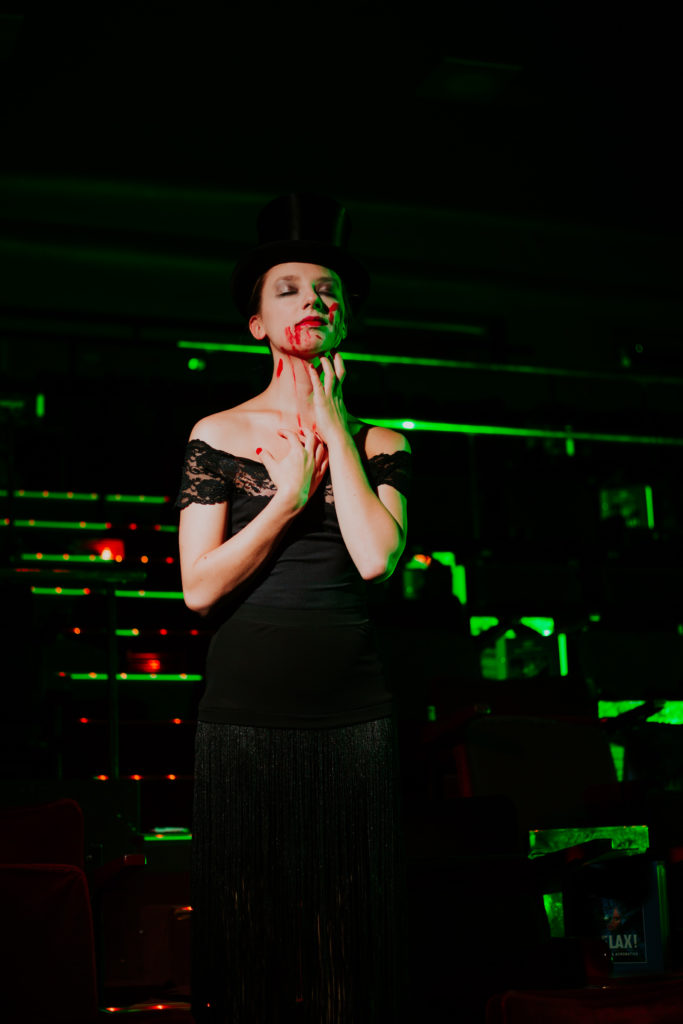 Here comes our second Halloween blogspot. It was my first time visiting the Wintergarten Varieté Berlin and I was absolutely mesmerized by this beautiful, historic location. You were instantly in love with the ambient.
Leotard – Gaynor Minden
Skirt – H&M Trend
Shoes – Zara
Hat – Vintage
Pictures by Johannes F. Räbel from JFRcreatives.