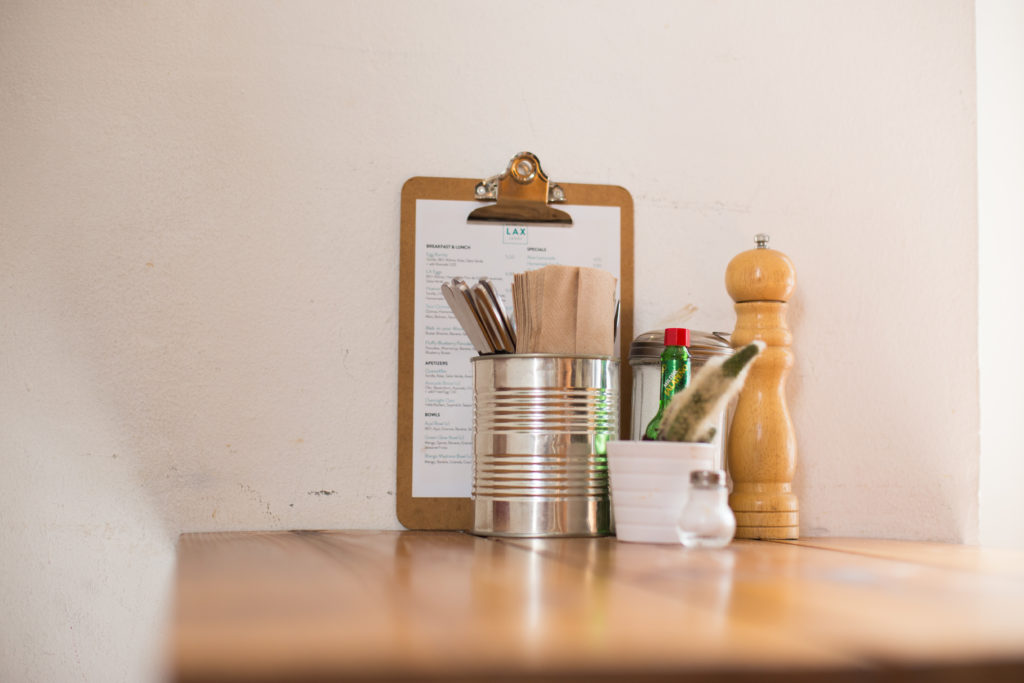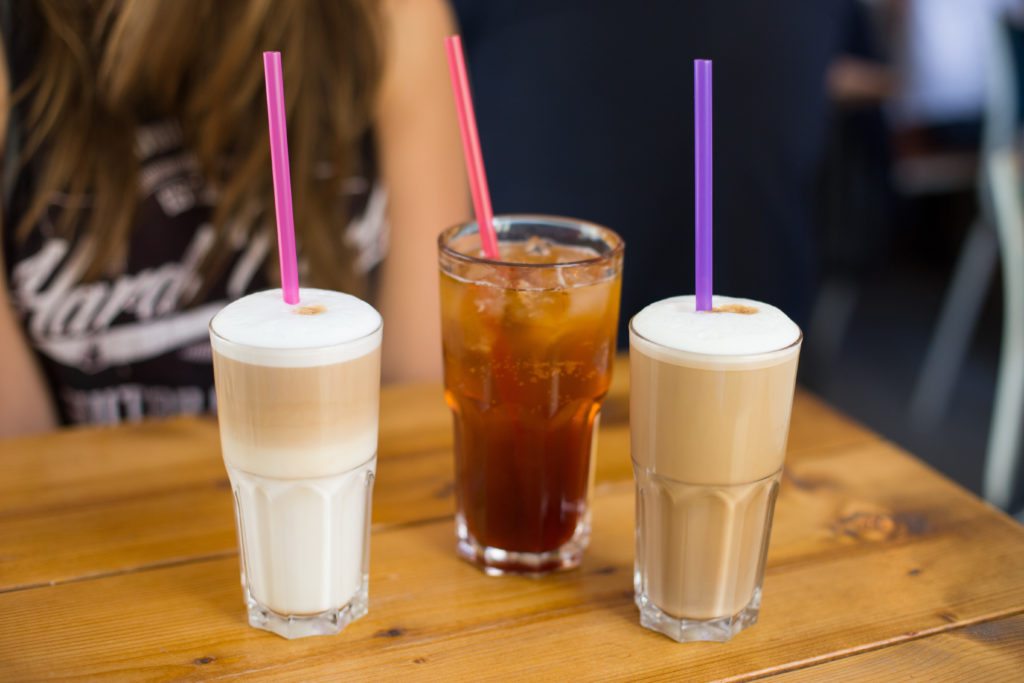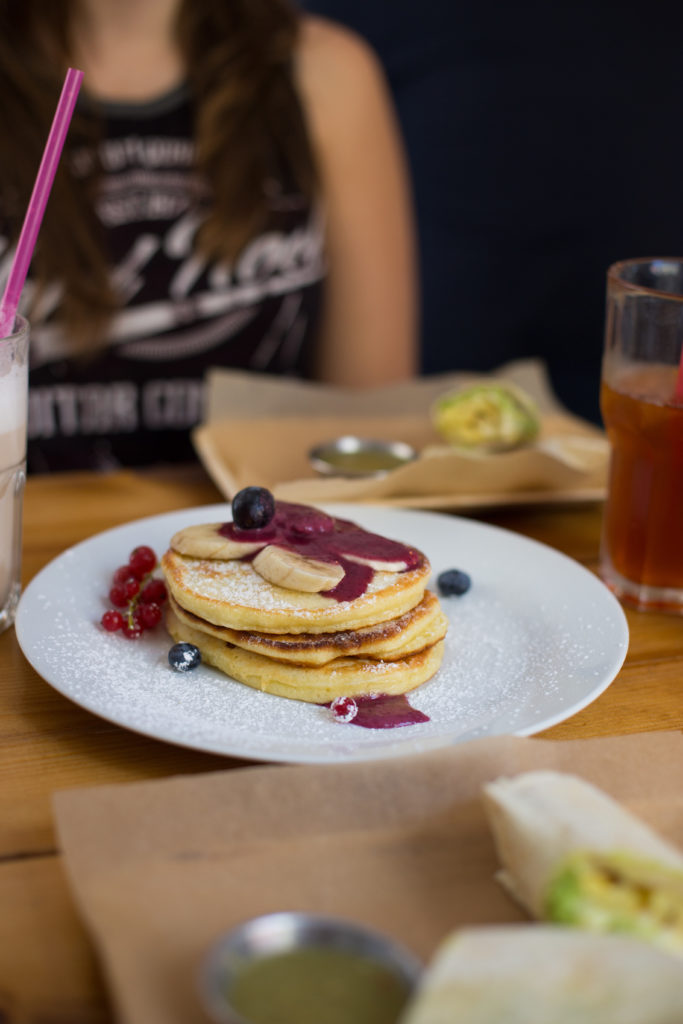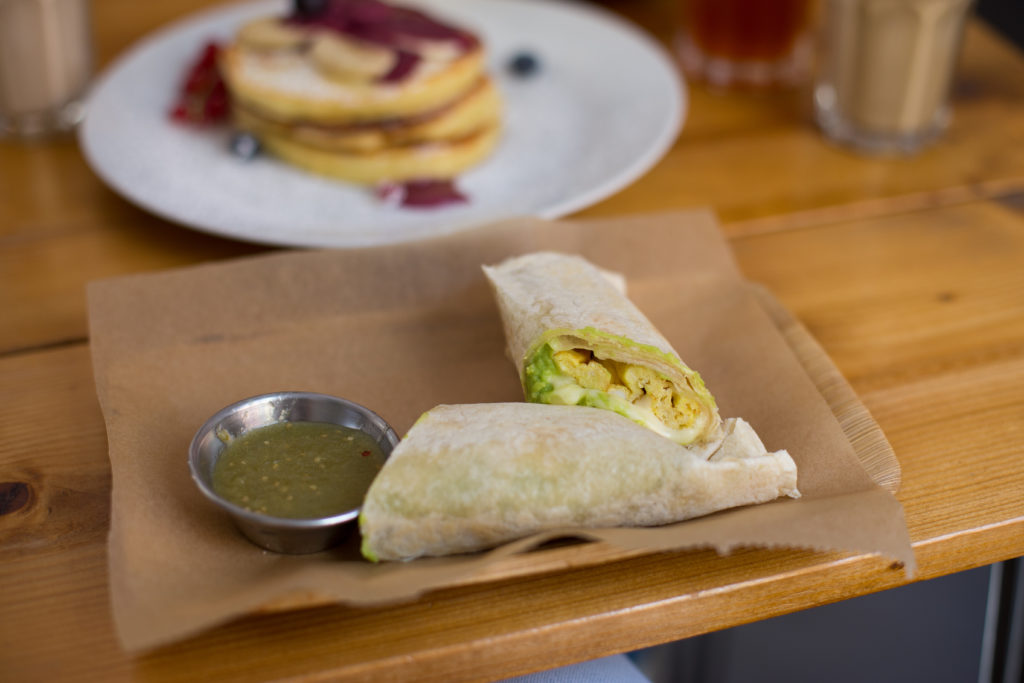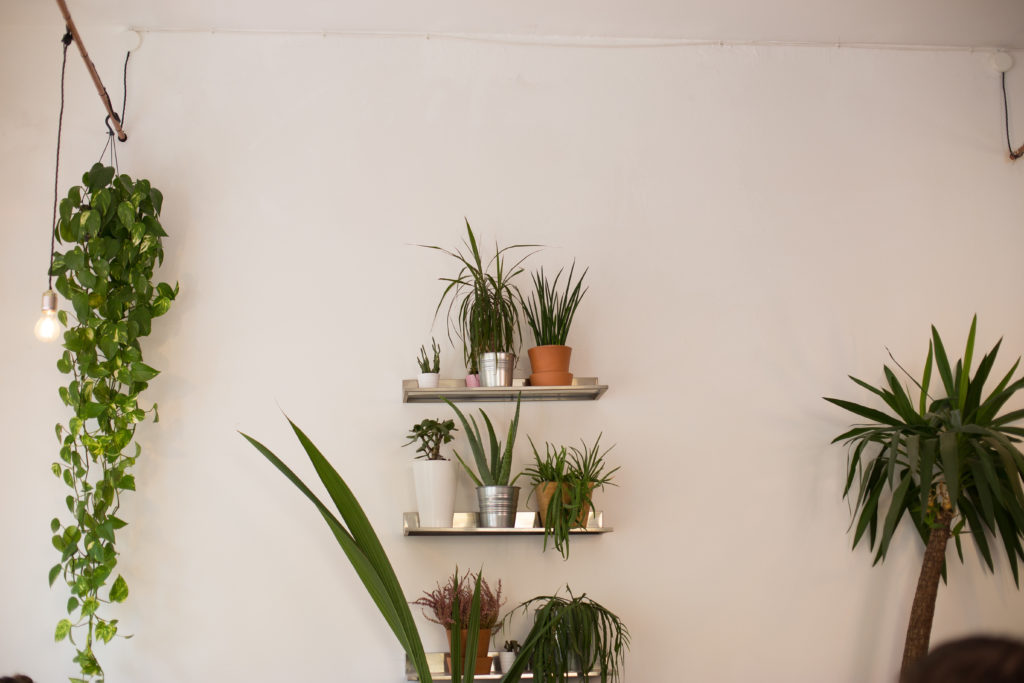 When I stepped into this little café in Munich I instantly felt like being back in New York again, enjoying a good brunch morning with Jana. Lax Eatery tries to convey the American west-coast feeling with palms and American road signs on the walls plus serving breakfast all day long.
Also the food they serve seems really American inspired: fresh smoothies, blueberry pancakes, egg burritos and bread with smashed avocado. The menu is small but well organized and you easily find something. The place is small and on a Sunday morning pretty packed but we didn't need to wait, one table was available straight away.
My friend and I each went for the egg burritos and added extra avocado. As a sweet sensation we share the blueberry pancakes which were super fluffy. The coffee was good and their homemade ice tea really refreshing.
All in all I can recommend this place. Maybe not for a big group of people (because of the space and their amount of big tables) but with a friend or alone you will can enjoy some quality time here.
Price $$$$$ // Service ☆☆☆☆☆ // Location ☆☆☆☆☆ // Taste ☆☆☆☆☆
free wifi available
LAX Eatery
Neureutherstrasse 1
80799 München
What To Wear to this location