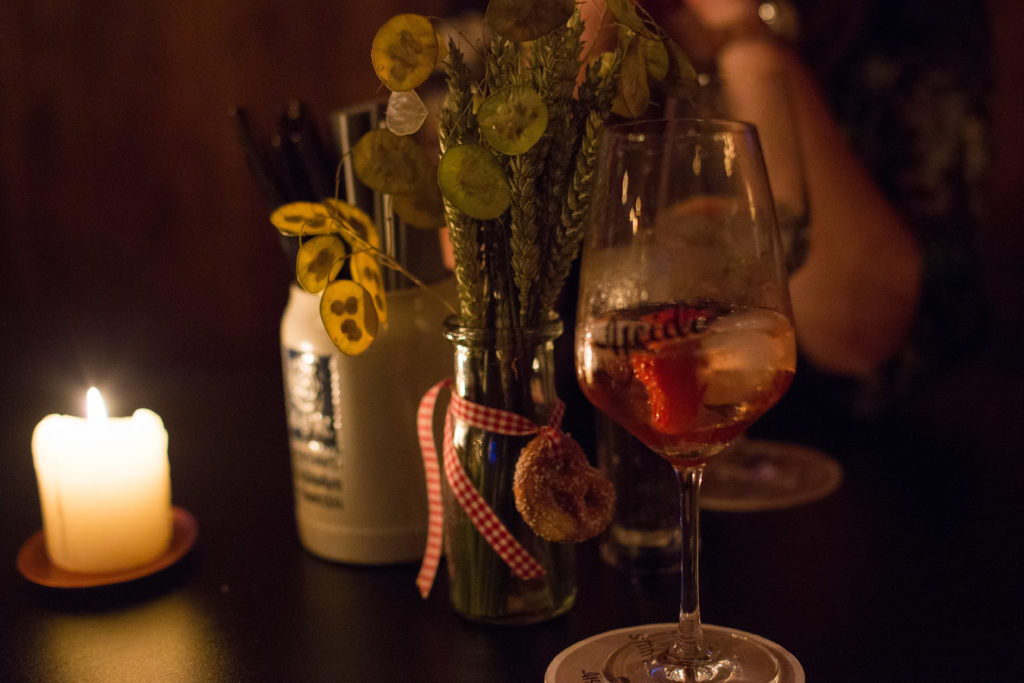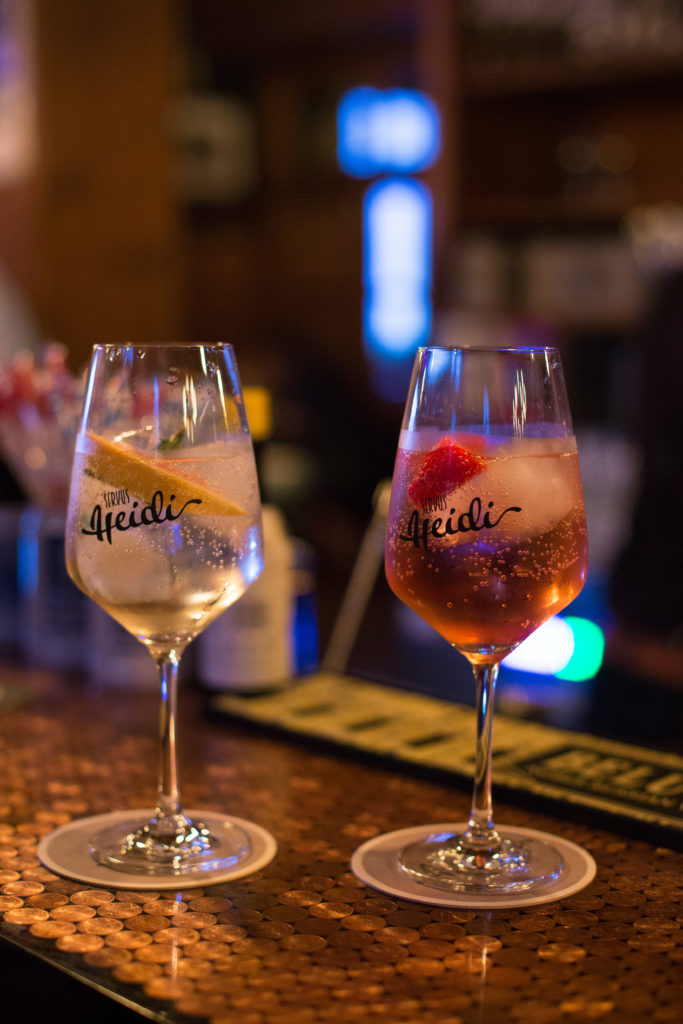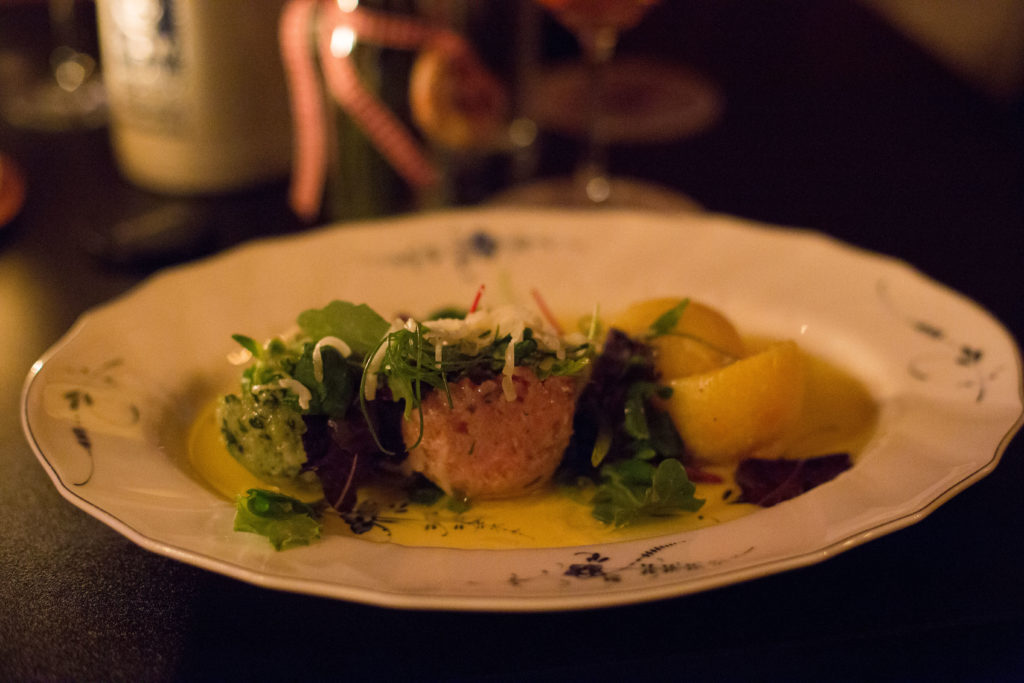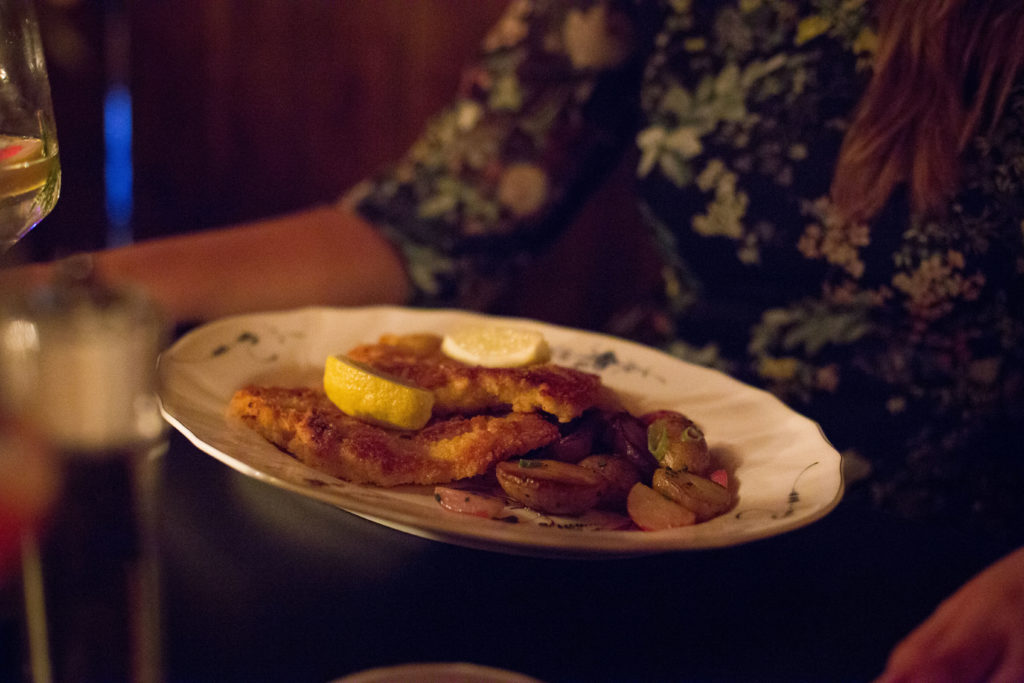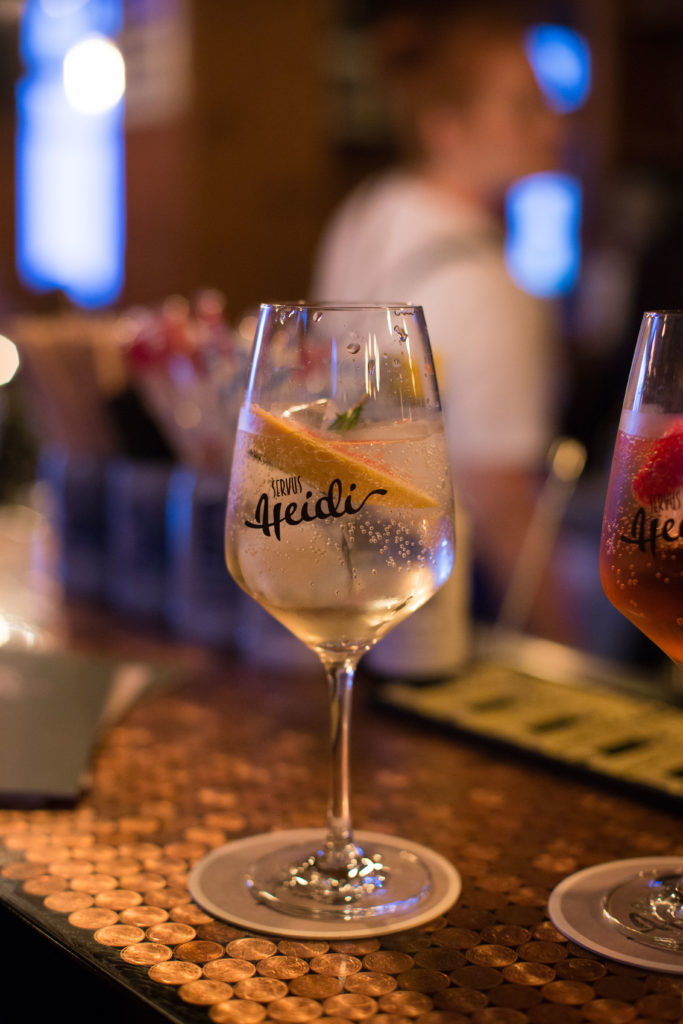 I'm actually not such a big fan of traditional Bavarian food because it's mostly heavy on the stomach. But when you are in Munich for the first time I guess it is an obligation to try it out.
My best friend checked through the online portal TripAdvisor were she found this restaurant called Servus Heidi. They serve traditional Bavarian food but interpreted them in a new way. It's located a little outside of the city center but easy to reach with the subway.
When we got there the place was packed. We didn't make a reservation in advance but when you head here on a Friday or Saturday night make sure to reserve a table beforehand. Just in order to avoid waiting for half an hour. But since we had time it was really nice to sit at the bar and enjoy a pre drink plus already flicking through their menu.
It's not  big menu which is always a good sign since the small amount of dishes they make are mostly good. My friend went for a traditional "Schnitzel" while I had dumplings served in three different ways (traditional, beetroot and spinach topped with salad and nutty butter). Both dishes were delicious and I was highly pleased that we tried this place.
Price $$$$$ // Service ☆☆☆☆☆ // Location ☆☆☆☆☆ // Taste ☆☆☆☆☆
Servus Heidi
Landsberger Straße 73
80339 München