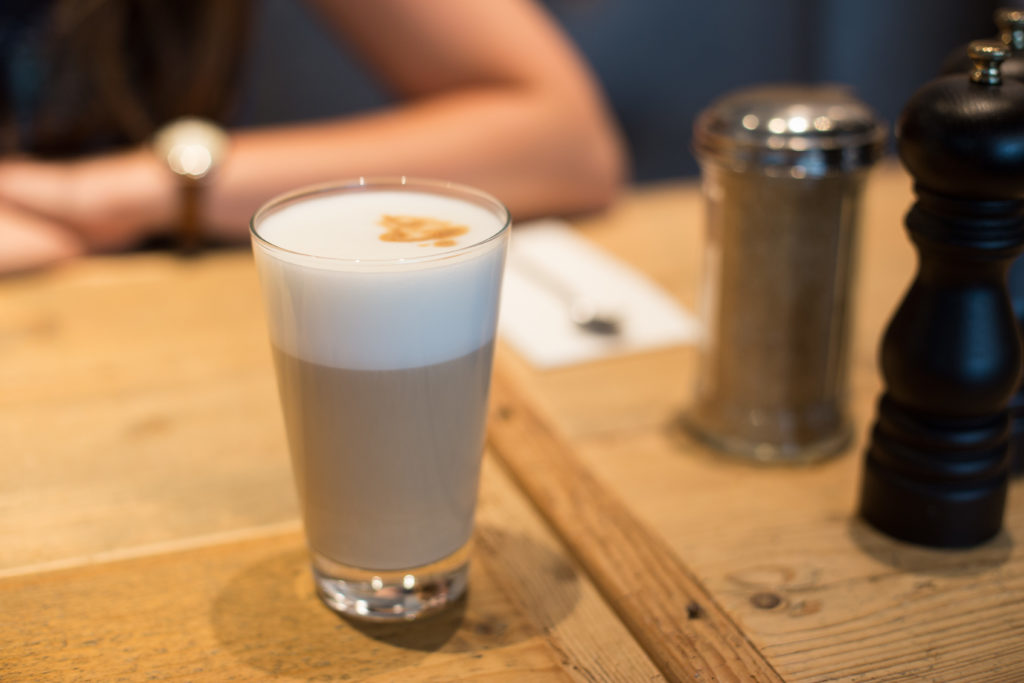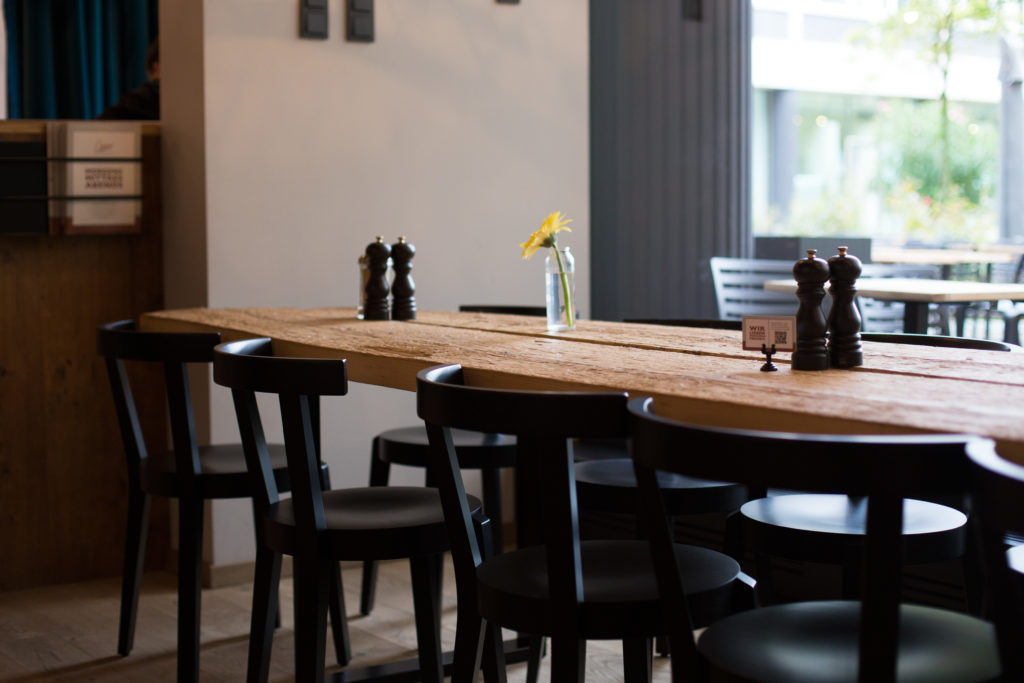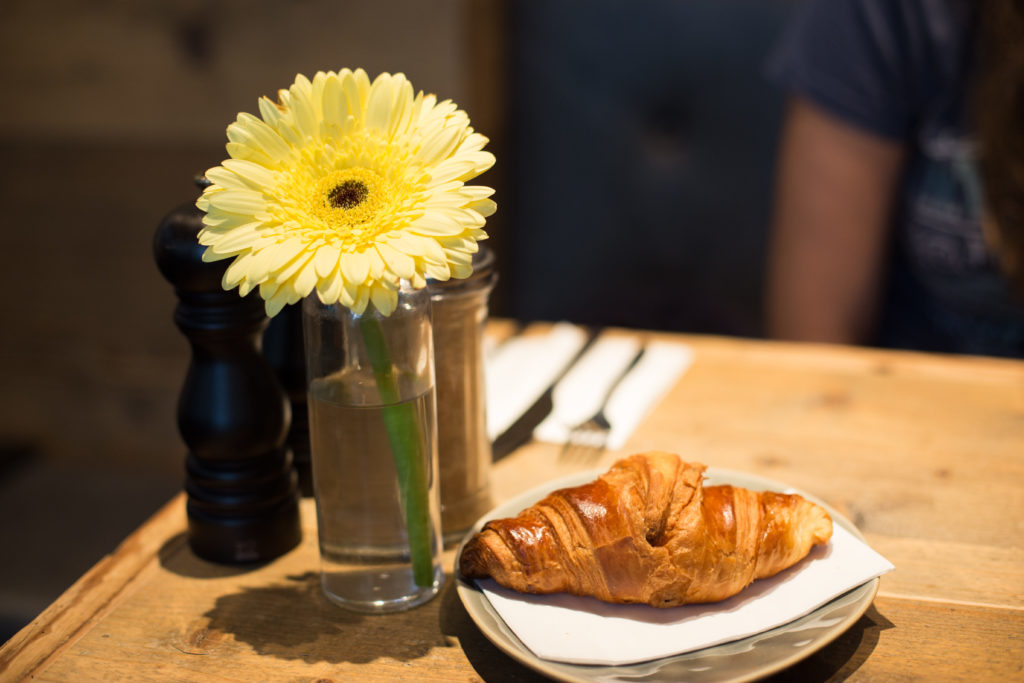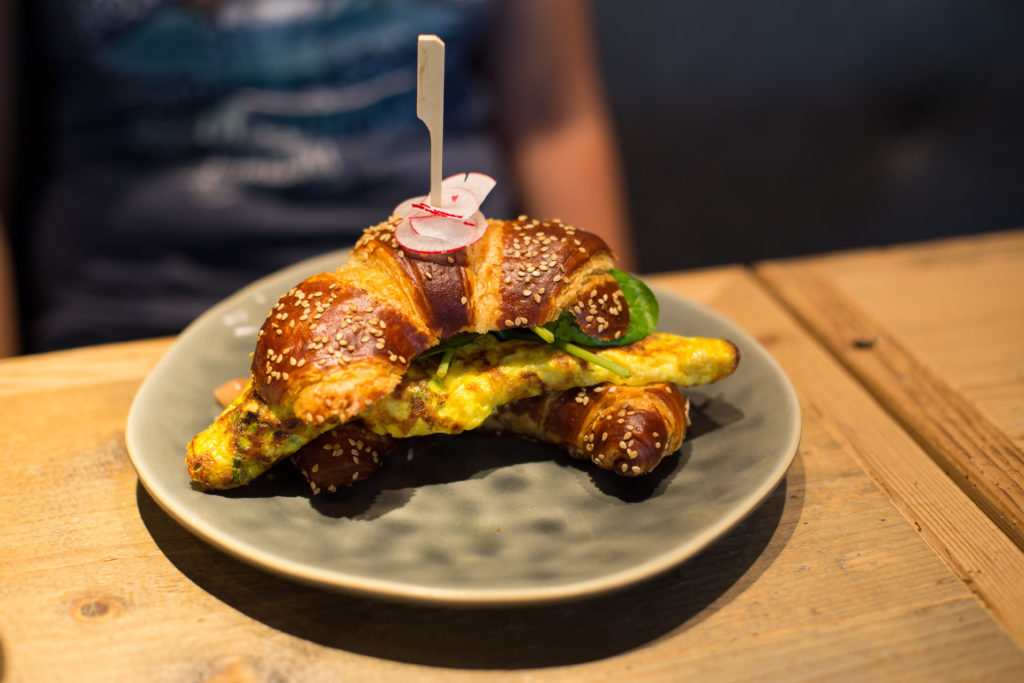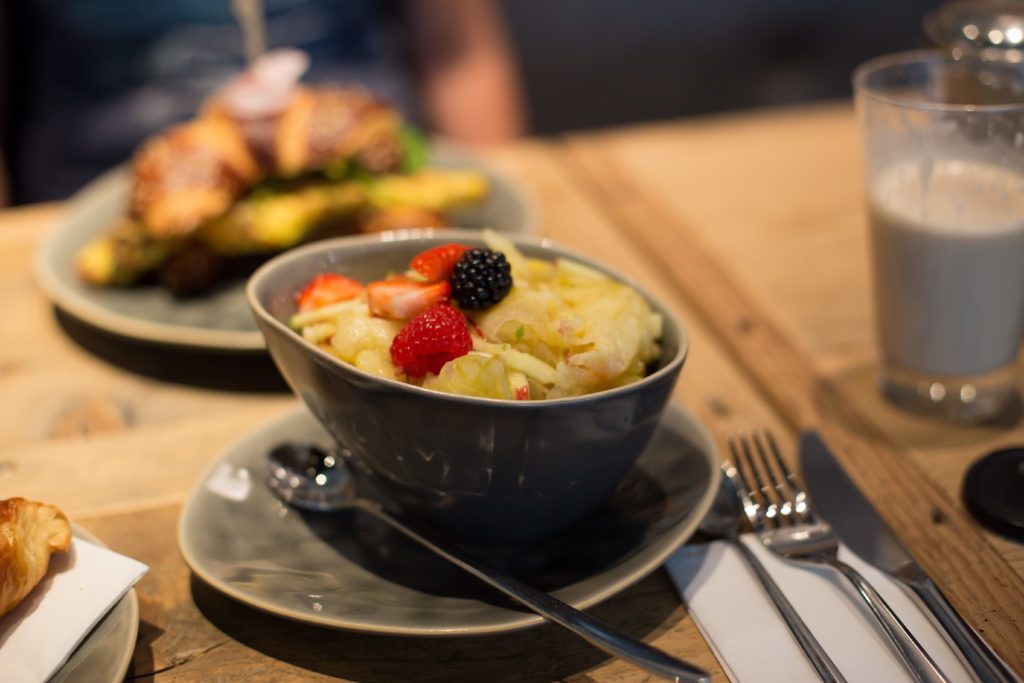 I spotted this breakfast on various Instagram feeds and we therefore decided to try it out. Cotidiano (the one we went to) is located in the heart of Munich and was easy to reach by foot from our hotel. You can either come here for breakfast, lunch or dinner. We decided to go for a good breakfast.
Their menu offers various dishes and I was instantly reminded of my time in New York. I choose their traditional Bircher Müsli which was absolutely delicious and had a Latte Macchiato to drink. My best friend went for a warm pretzel croissant filled with an goats cheese omelet and some greens. I tried a little of her dish and can also highly recommend it.
The interior is warm and welcoming, you can easily sit here for one or two hours. When we came we had no problems getting a table (Saturday around 10am) but a little later the place was pretty crowded. During the week (Monday to Friday) they take table reservations, on the weekends you have to be here early or wait.
Price $$$$$ // Service ☆☆☆☆☆ // Location ☆☆☆☆☆ // Taste ☆☆☆☆☆
Cotidiano Gärtnerplatz
Gärtnerplatz 6
80469 München