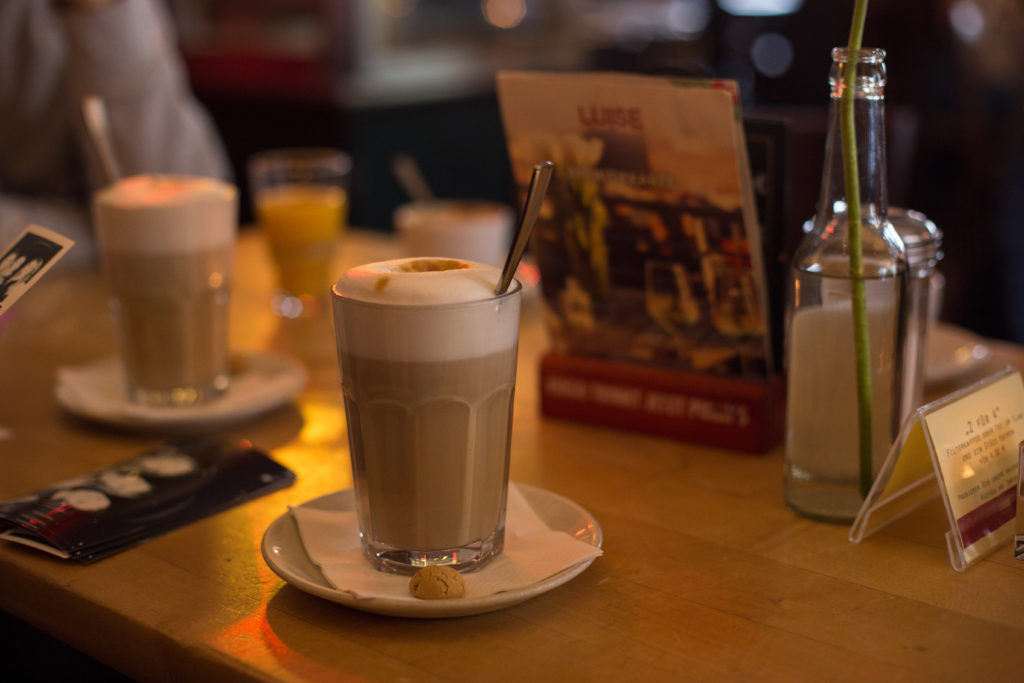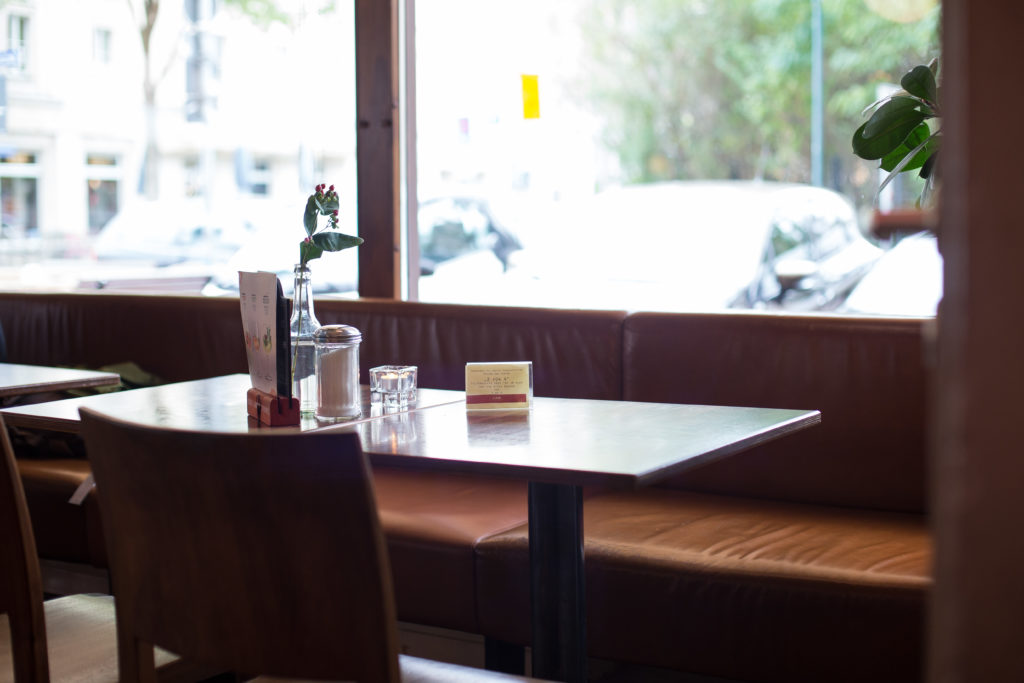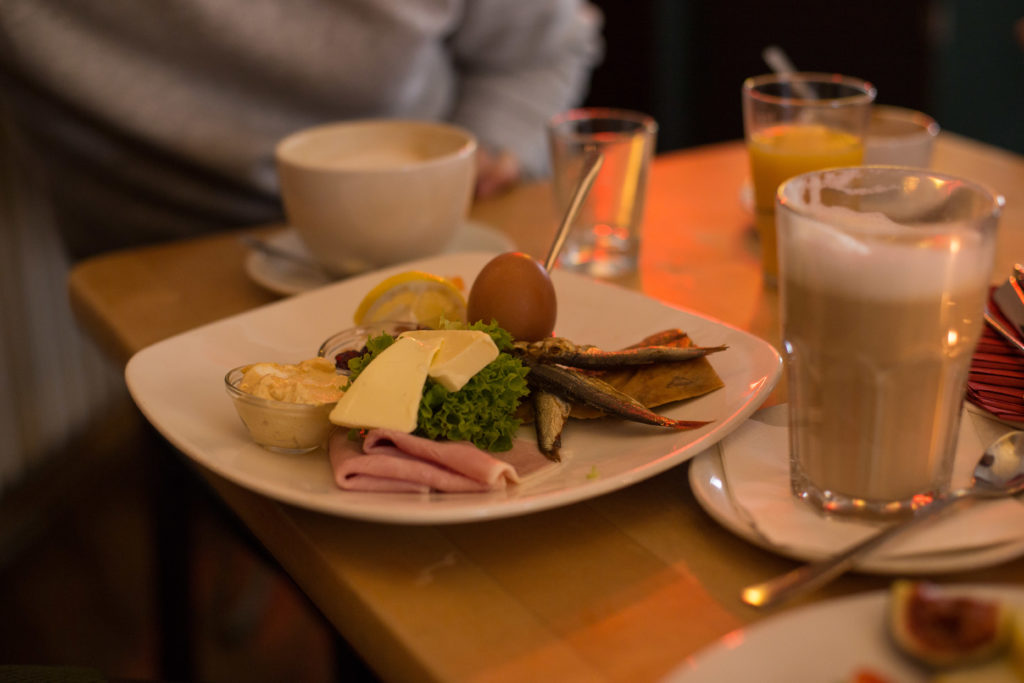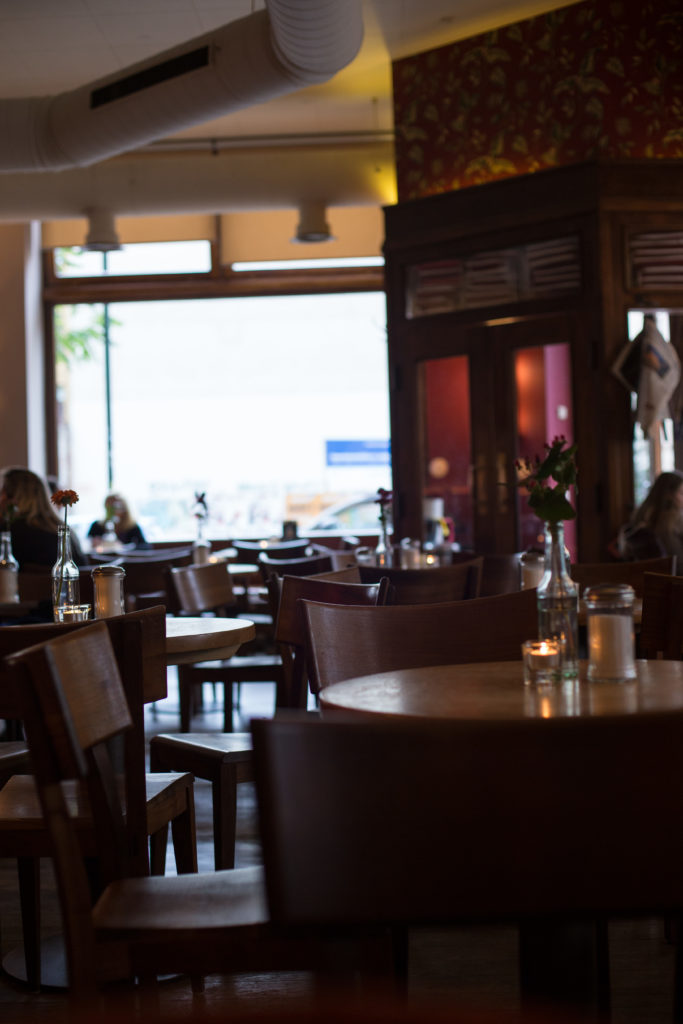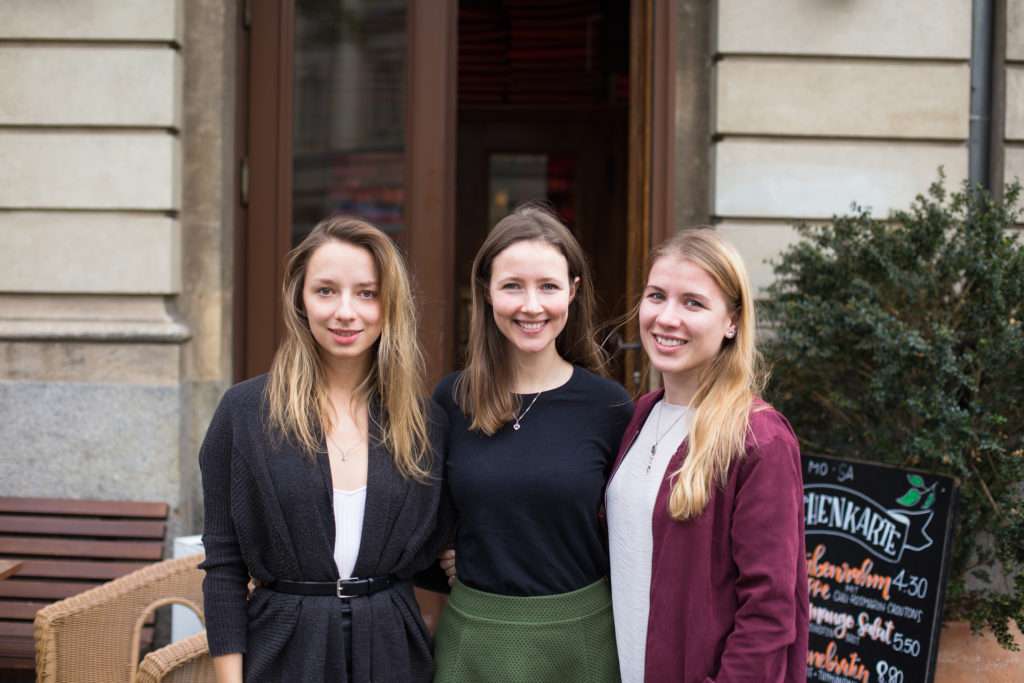 During my short trip to Leipzig we had breakfast at Café Luise, a spacious spot offering breakfast, lunch, cake and dinner. You see, an all-rounder.
We came here on a Saturday morning and had made a reservation beforehand since we were seven people in total and it wouldn't have been easy to get a table for that amount of people. If you just want to drop in alone or with a friend you shouldn't have a problem to get a table with a little wait. It wasn't full that morning.
All of us ordered different dishes. I wasn't that hungry and decided to just go for some scrambled eggs and a roll. Others decided to try the English breakfast, pancakes or a Swedish breakfast mainly serving fish.
Since I jus opt for this simple dish I can't give you such a detailed insight to their breakfast. It was good but not overwhelming. The other dishes looked good but nothing we haven't seen already. I somehow missed the little twist and felt everything was a little "dusty". The food composition as well as the interior. Maybe their weekly changing lunch menu is more worth a try than their breakfast.
Nevertheless the Café is located in the heart of Leipzig and easy to reach, which makes it a good spot to quickly drop into.
Price $$$$$ // Service ☆☆☆☆☆ // Location ☆☆☆☆☆ // Taste ☆☆☆☆☆
Café Luise
Bosestr. 4
04109 Leipzig