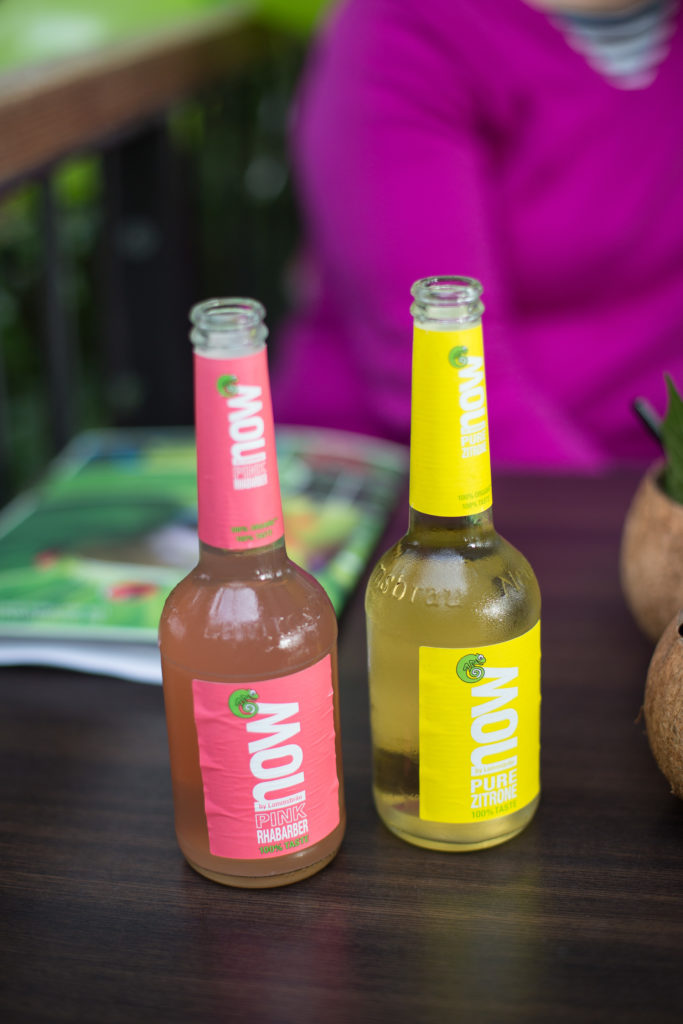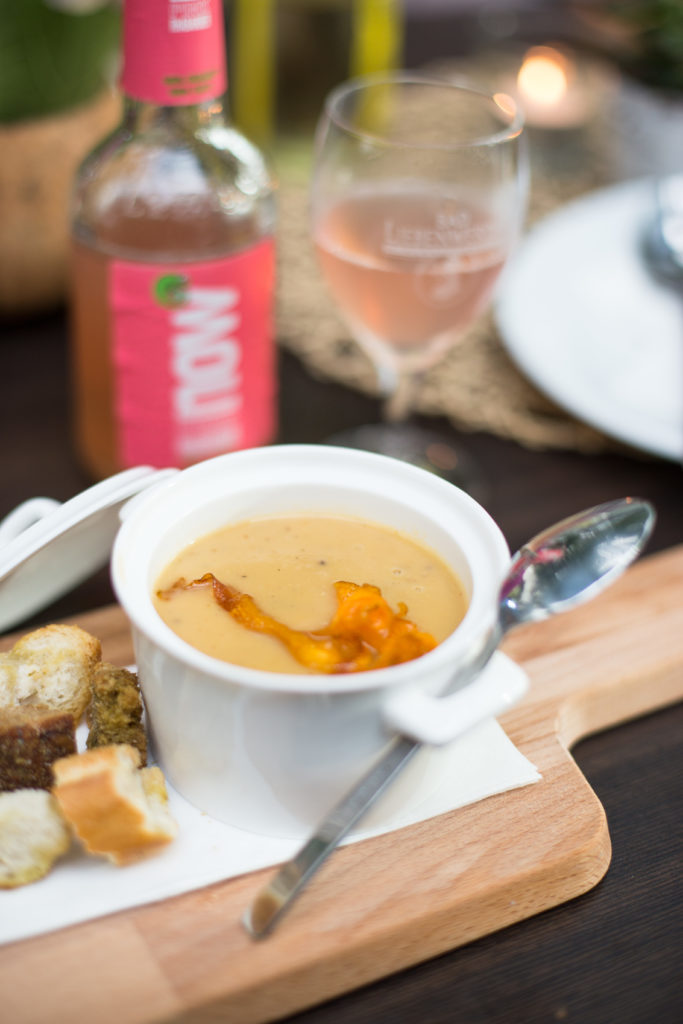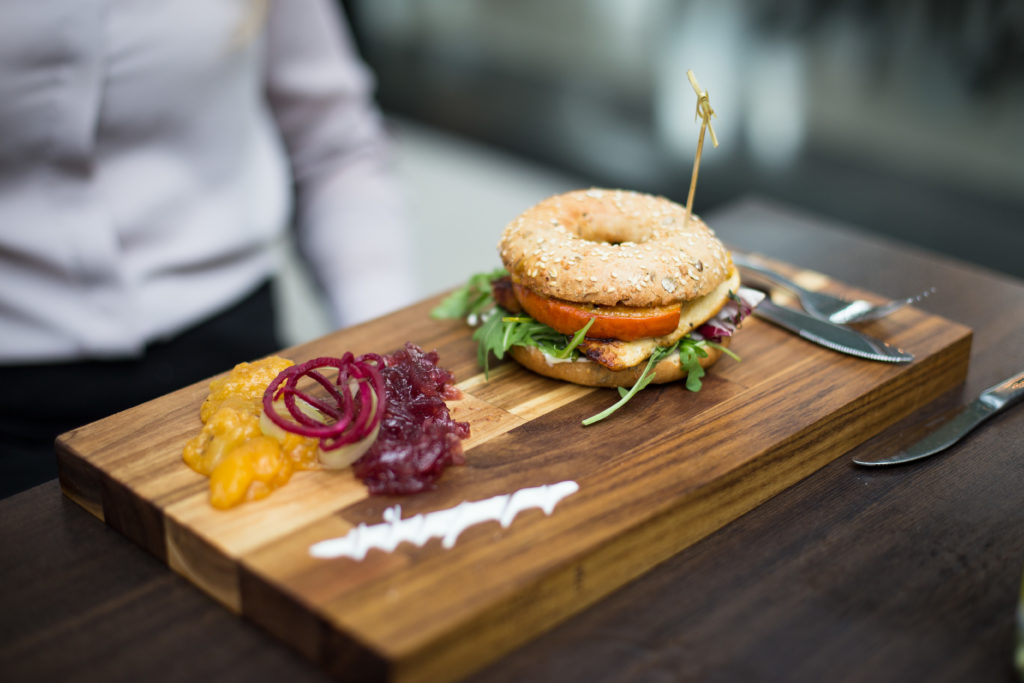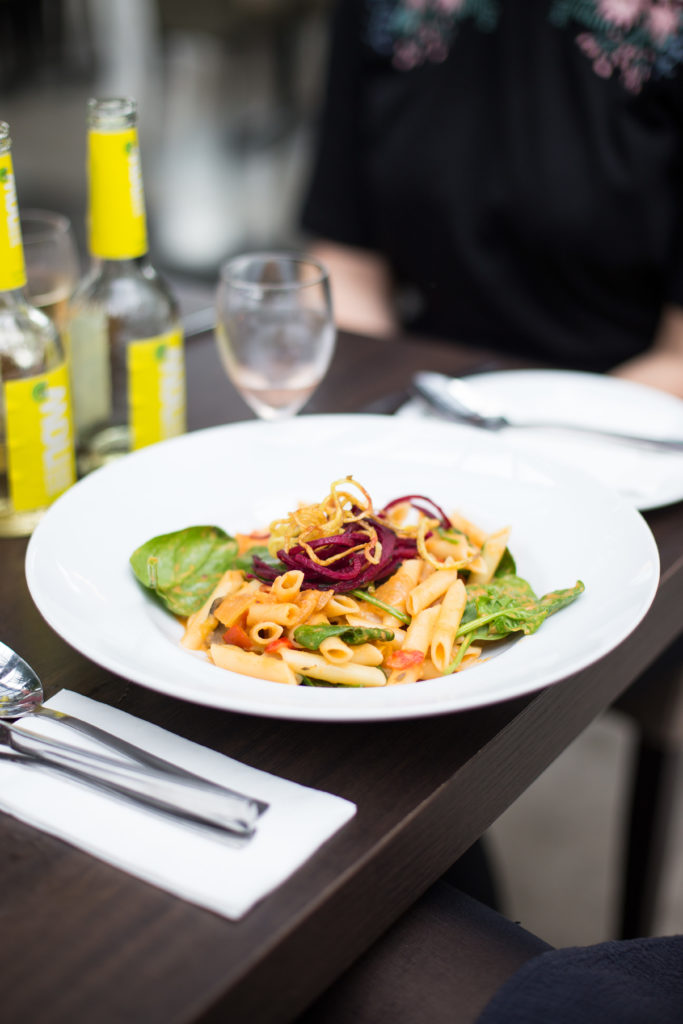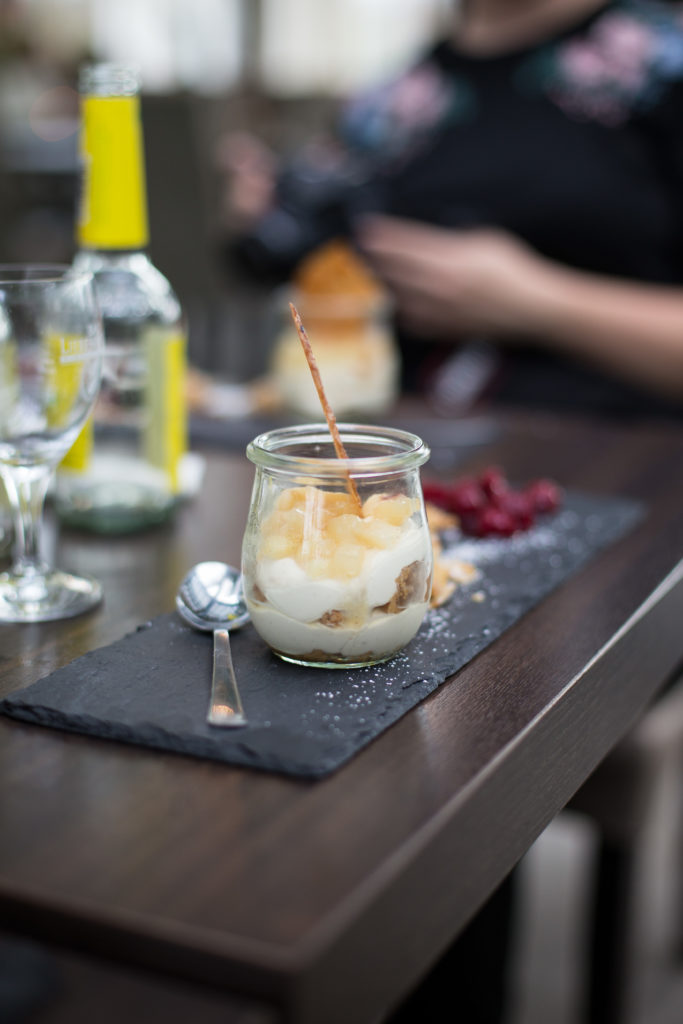 Since the 1st of December we have a new lunch spot in Potsdam. The Biosphäre Potsdam, whom we have already worked together for a C&A collaboration, is now offering a new lunch menu served at their Restaurant Urwaldblick. The benefits of this? You can now also enjoy a delicious dish here without having to buy a day ticket for the whole complex. Meaning, you can just come and enjoy a good lunch.
The restaurant serves international and seasonal dishes, which can be enjoyed under the palms trees of the venue. The restaurant is located on the second floor of the tropical complex and offers an in- and outdoor terrace plus an air-conditioned indoor area.
Luckily we had the chance to try their new concept and menu on the opening day. They offer a weekly changing lunch menu as well as a fixed one. On that day we all went for something from their lunch menu and were really happy with the outcome. Along the main dish we had a seasonal soup. I tried the halloumi bagel burger but in the pictures you can also see one of the noodle dishes and a salmon meal with cauliflower and yam mash.
If you are looking for an unusual dining location in Potsdam; this is it. The food was really good and the atmosphere cozy. I would warmly recommended it to a group of three to five people because it's so nice to sit there and chat along as we did the other day.
Price $$$$$ // Service ☆☆☆☆☆ // Location ☆☆☆☆☆ // Taste ☆☆☆☆☆
 Restaurant Urwaldblick
@Biosphäre Potsdam
Georg-Hermann-Allee 99
14469 Potsdam
What To Wear to this location