The Trenchcoat has probably easily became one of our favorite fashion pieces ever. Always looking timeless and chic, you can wear this piece to any occasion.
Today we would like to share some various outfit combinations with you. The trenchcoat Jana is wearing, is from the label Club Monaco and she got it two years ago during our time in New York. It was love on first sight and since then has been a loyal partner.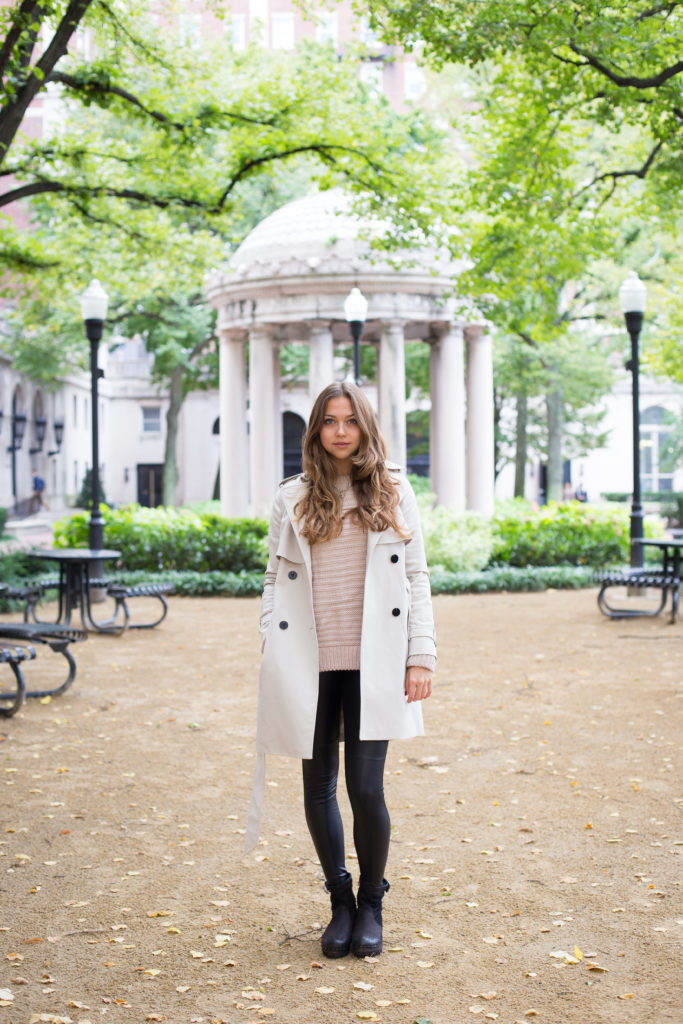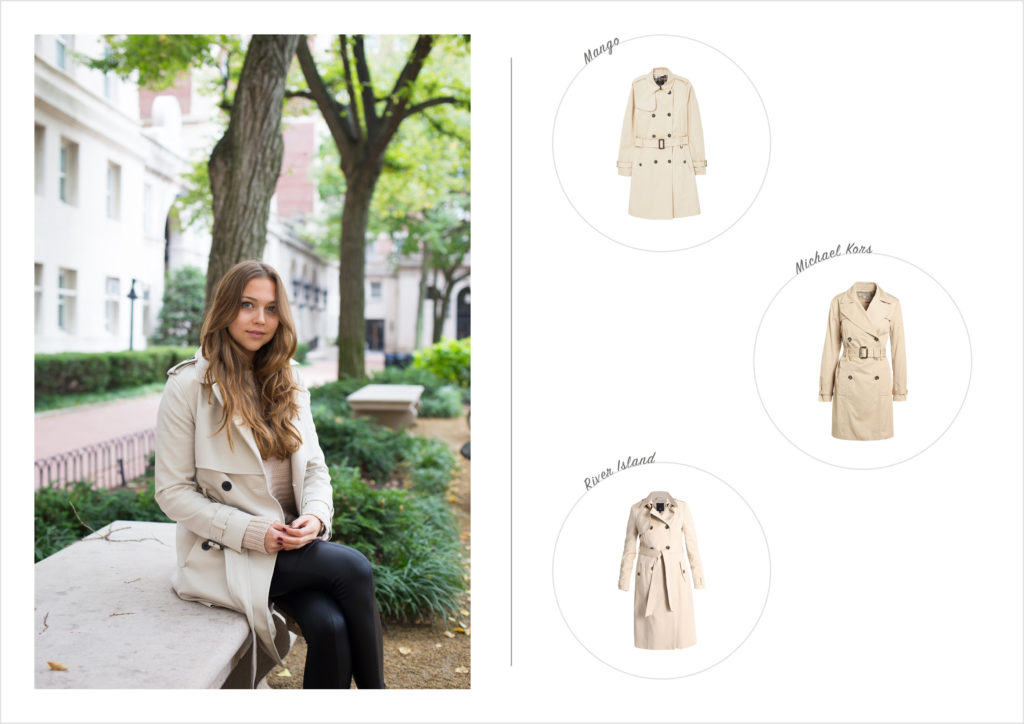 When buying a trench, you really got to watch the length of it. There are so many different lengths and not every length suits every body typ. And who wants to look lost in their trench? No one!
So, when you go out and want to buy one, make sure the store offers various lengths. Or you head to different stores. Try a long, middle length and short one in order to see which suits you the best.
Next step: color. Of course beige is the classic color for a trench and when you want to invest a little more, we would always recommend you to buy one in beige. But of course there are many different colors popping up when looking for a trench and why not go for a oxblood, light blue or grey one sometime.
Above we have chosen three different coats, all to be found on Zalando.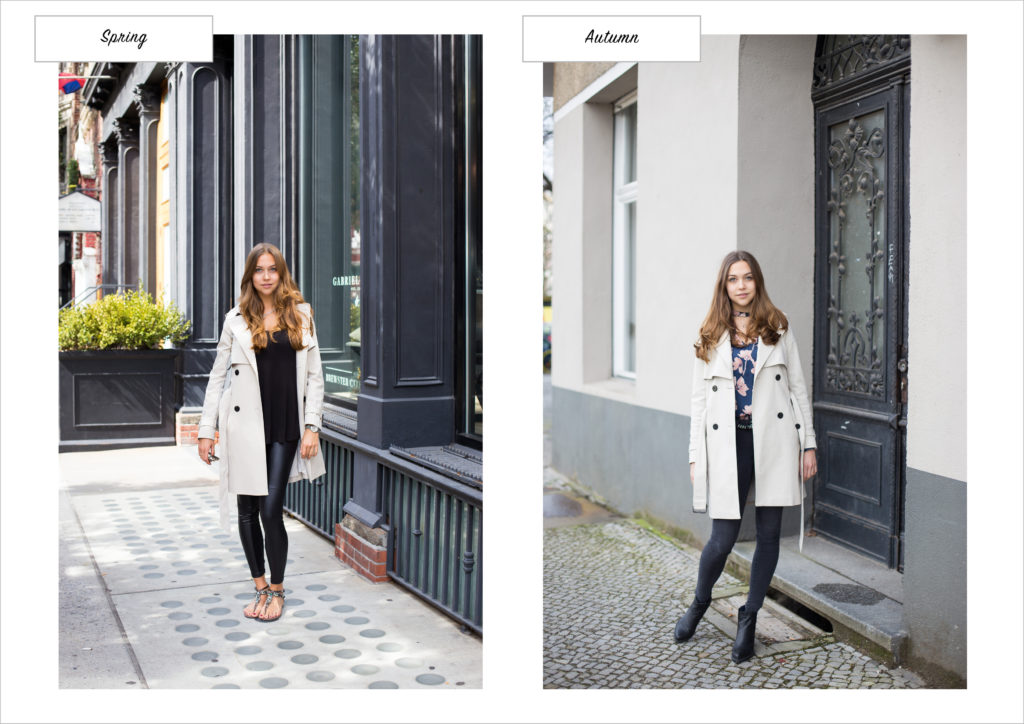 When you have found the right trenchcoat you need to decide on how to wear it. This coat is a real investment and a true statement piece. And it makes the perfect season-transition coat. Still a little chilly during those first spring days and already breezy winds when autumn is coming? You will love your trench during these days.
Above we have put together two ways on wearing the trench. During spring you can already dare to wear some sandals but keep your legs covered to avoid that chilly feeling. When autumn comes along opt for some cute booties, a jeans and a pretty blouse. Our go for a cozy knit piece in oxblood or rosé.
In the end make sure to add some cute accessories to your outfit combination. Let it be a pastel colored cross-body or shoulder bag. Or a patterned scarf.
Always keep in mind that a trenchcoat is already a statement piece itself, often you don't need that much to underline your outfit combination when wearing one.