In Berlin already widely know, you can now also find a What Do You Fancy Love? in Potsdam's city center. The opening took a little longer than expected. But now you can finally enjoy some fresh pressed juices and various bagels in the Dortustraße.
The café is similar furnished and designed like the ones in Berlin, they certainly sticked to their concept of laid-back, simple interior.The first weeks after the opening I still wasn't so keen on trying it out but figured on a beautiful Sunday the time was here. The coffee and the juice were good. The bagel of my friend was slightly overloaded with cream cheese which made eating it a little tricky (cream cheese squeezing its way out and all over the hands).
In total its a nice place to meet with friends to enjoy a coffee or juice. Even though the quality of the coffee wasn't that outstanding, I would only come back for the juices. Nevertheless you can absolutely enjoy some free time outside during these summer days.
---
In Berlin bereits bekannt, findet sich nun auch ein What Do You Fancy Love? in Potsdams Innenstadt. Die Eröffnung hat sich etwas hingezogen und lange waren die Fensterscheiben von Innen mit Zeitungspapier zugeklebt. Nun kann man aber auch endlich deren frischen Säfte und Bagels in der Dortustraße genießen.
Die Location ähnelt den Läden in Berlin, man ist seinem Konzept treu geblieben. Auch die Karte weißt keine großen Neuerungen auf. Die ersten Wochen bin ich noch etwas skeptisch an dem Laden vorbeigegangen, habe mich an einem sonnigen Sonntag dann doch hergewagt. Der Kaffee war gut und an dem Saft gibt es auch nichts auszusetzen. Der Bagel meiner Freundin sah zwar toll aus, jedoch hatte der Service es mit dem Frischkäse etwas zu gut gemeint. Der Bagel war so voll damit, dass bei jedem Biss alles an den Seiten rauskam und man leider eine große Sauerei an den Fingern hatte.
Im Großen und Ganzen ist es ein netter Ort um sich mit Freunden zu treffen und einen Kaffee oder Saft zu genießen. Draußen lässt es sich an einem Sonntag schön sitzen, unter der Woche könnte ich es mir etwas unruhig vorstellen. Für die Kaffee Qualität/Geschmack würde ich jedoch andere Cafés in Potsdam wählen.
Price $$$$$ // Service ☆☆☆☆☆ // Location ☆☆☆☆☆ // Taste ☆☆☆☆☆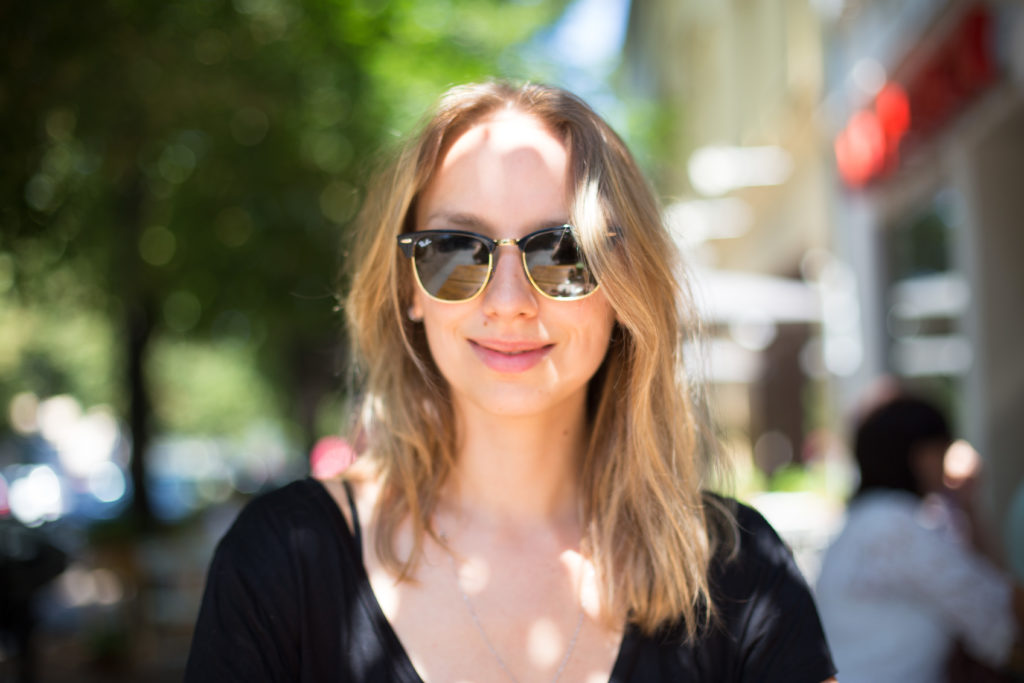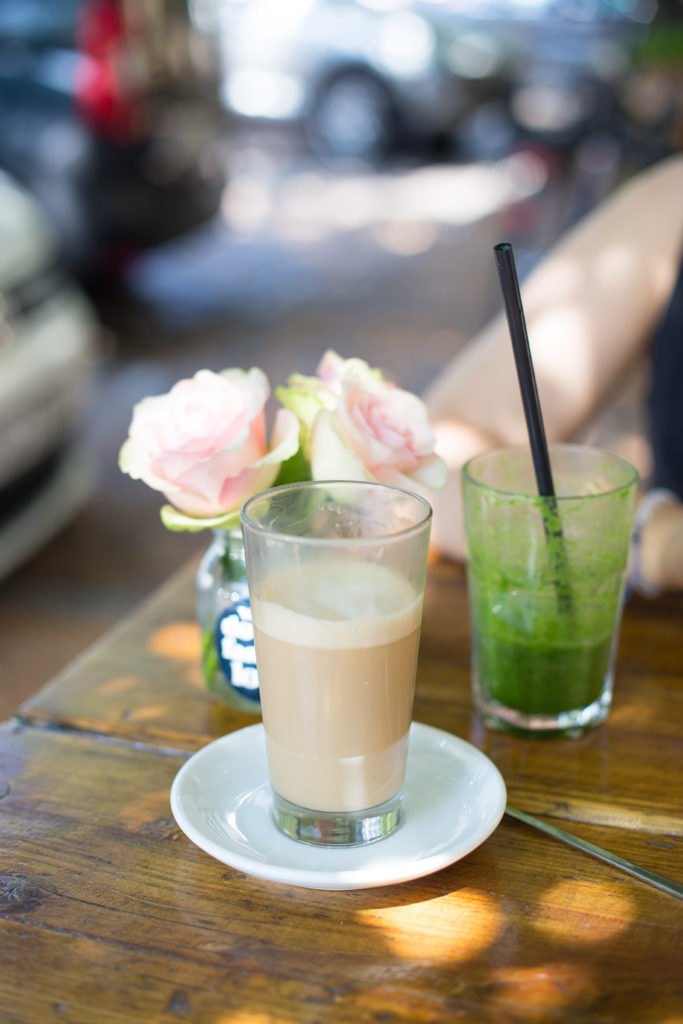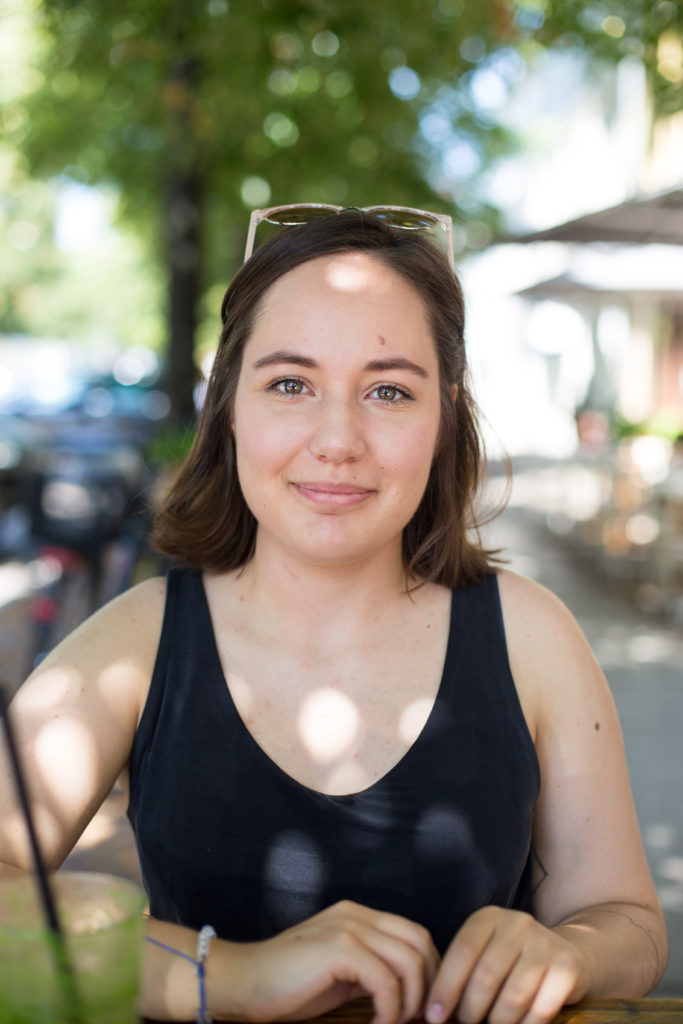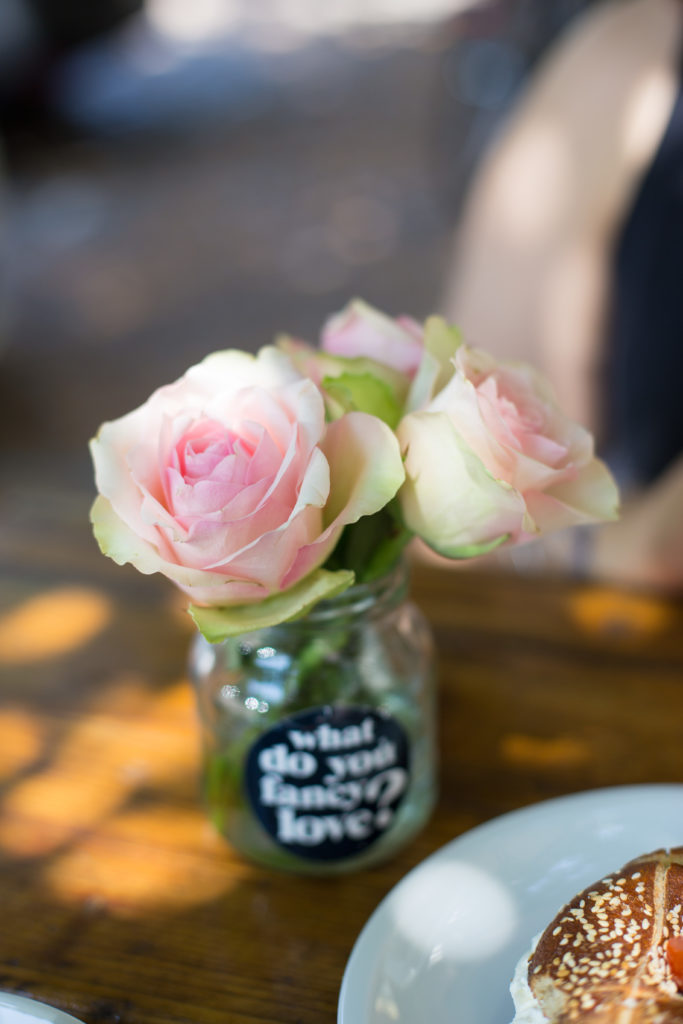 What Do You Fancy Love?
Dortustraße 52
14467 Potsdam
What To Wear to this location